Bobby Rogers, Founding Member Of The Miracles, Dies At 73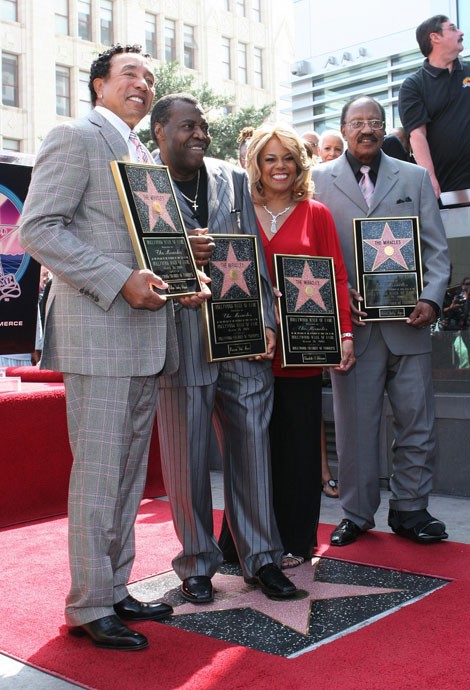 Following a lengthy illness, Bobby Rogers, the founder of Smokey Robinson's back-up band The Miracles, has died at 73.
Rogers (pictured above, far right) died at his Michigan home on Sunday morning.
The Miracles were a rhythm and blues group from Detroit. Their 1960 single "Shop Around" was Motown's first million-selling hit record, and the group became one of Motown's signature acts of the 1960s.
Sixteen of the Miracles' songs charted within the Top 20 of the Billboard Hot 100. Other famous songs include "I Second That Emotion" and "The Tears of a Clown."
Rogers founded The Miracles in 1956 with Pete Moore, Ronnie White, Robinson and his cousin Claudette Rogers.
Last year Rogers was inducted into the Rock and Roll Hall of Fame with other members of the band.
In addition to The Miracles, Rogers co-wrote songs for The Temptations with Robinson.