Bobby Brown's Children Were 'Completely Oblivious' To His Drug Addiction Battle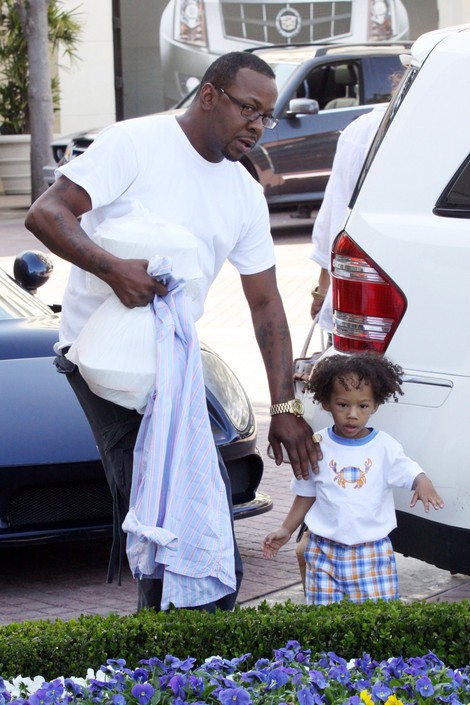 R&B bad boy Bobby Brown was forced to sit his children down and open up about his alcohol and drug troubles as they came of age, because he didn't want them believing everything they read in the press.
The New Edition singer, a father of five, has long struggled with addiction issues and he has been arrested numerous times on charges including DUI.
However, the 43 year old insists he did his best to keep his personal battles a secret in a bid to protect his kids.
During a candid interview with three of his grown-up children on Today, which aired on Friday, the singer said, "You don't subject children to things that you don't want 'em to be around."
The My Prerogative hitmaker initially succeeded - his son Landon admits he was "completely oblivious" to any of his dad's vices.
But, as Brown's children grew up, the star knew he had to come clean so they'd be prepared to handle the media.
His daughter LaPrincia explained, "When things came out (in the press) about drugs, maybe he didn't tell me what drug he might have been doing, but, when it did come out in the media, he did sit me down and he said listen, 'I did (do drugs)'. I think he said marijuana... but he did let me know that it was something that he was in the wrong for, that he had done, and that he was gonna try to get better. And that's all you can really hope for."
Brown claims he kicked his substance abuse issues in 2005, but he was recently banned from drinking alcohol for 30 days following an arrest in March.