Bobby Brown Talks About Drugs, Whitney, & More On 'Behind The Music'

By now, it is clear to see the recurring theme in the episodes of "Behind The Music." The last 3 episodes have shown that the artists' downfalls revolved around drug use and hitting rock bottom because of it. And by the looks of it, next week will hold the same cards when the fourth episode features
Bret Michaels
; and we know how much Bret likes to party as told by his VH1 reality show "
Rock of Love With Bret Michaels
."
On the last episode of "Behind The Music,"
Bobby Brown
took his seat in front of the camera to talk about how drugs caused his life to take a turn for the worst. He also opened up about his rollercoaster marriage to
Whitney Houston
and reveals a side that even the tabloids missed.
Watch Bobby Brown talk about surviving a drive-by:


The episode seemed to have breezed past Bobby's beginnings as a boy from the projects of Massachusetts. It touched on how the formation of R&B's supreme boy-band
New Edition
came to be and how much of a nuisance Bobby evolved into when his ego got too big for the group to handle. Bobby explained that the reason why he started to act out when the group reached their pinnacle of success was due to the fact that he had grown tired of the group's bubblegum image, which was the complete opposite of who they truly were.
As a result of his behavior, the group decided to vote him out and then started Bobby's road to short lived success. As a solo artist, Bobby was free to do what he pleased when he pleased. This included singing the songs he wanted and developing notoriety for humping the air and stage floors assimilating sexual acts. His 1988 album "Don't Be Cruel" was a nationwide success, making Bobby the most sought after artist during the era of "New Jack Swing" in R&B. By 1989, Bobby was slowly but truly going broke, which was a result of him spending a lot of his money on drugs and "loose women." Bobby described that time as him wanting to party as hard as he could in the hopes of leaving a young looking corpse.
Watch Bobby Brown talk about addiction:


Then came the moment we were all waiting for; the discussion of meeting his wife Whitney Houston and their tabloid popular marriage that left people questioning why the "princess" married the bad boy.
Bobby and Whitney Houston met each other at the Soul Train Music Awards in 1989 and apparently, Whitney was the aggressor and showed interest in Bobby first. The couple would eventually marry three years later. Bobby alluded to the fact that people misinterpreted Whitney's true character (a fact that Ms. Houston admitted to in her interview with
Oprah Winfrey
earlier this month), and that he and Whitney had more in common than people thought.
After the couple welcomed their first child and Bobby's forth child Bobbi Kristina, Bobby decided to take a backseat to Whitney's career. He did this not only to be there for their new baby girl, but to also spend time with his children from previous relationships. During his time off the stage, Bobby started to use drugs even more than when he was performing; he described it by saying, "I was doing more drugs than music, drinking more than singing." Bobby also admitted that Whitney was an influence in his increased use of drugs and alcohol.
Watch Bobby Brown talk about being a father at 17:


What followed after years of drowning himself in drugs and alcohol were his publicized court appearances and arrests that were a result of DUIs and child support cases. Though Bobby was accused of striking Whitney during an argument--a claim that Whitney confirmed in her interview with Oprah Winfrey--Bobby contests that he and Whitney did have their spats but him being violent towards her is a lie and says that he never hit her.
Bobby believes that he and Whitney's substance abuse played a big part in their marriage problems and says that their Bravo Network reality show "Being Bobby Brown" shed light on their drug use and that it was a wake-up call for the both of them. The two definitely saw the light after the premiere of the show because less than a year later the couple filed for divorce. Bobby says that the reason why he wanted out of the marriage was because he didn't feel he was getting back the love he gave to Whitney. Whitney and Bobby's stories can easily be compared to night and day, who to believe?
After the divorce, Bobby was left without a penny to his name, causing him to be homeless and crashing in hotels, his car, or friend's coaches to sleep for the night. After hitting rock bottom, Bobby decided to quit drugs cold turkey and cash in on his ticket to join the cast of the CMT reality show "
Gone Country
."
Bobby has moved on and has rejoined the group New Edition who now go by Heads of State. He has also welcomed a new son into the world with his new girlfriend. Bobby's final words were that for the first time in 40 years he is living his life like a man.
To say that Bobby's episode for "Behind The Music" was a lot to take in is a complete understatement. The events that he has experienced in his life seem like they were taken out of an Academy Award-winning movie. He went from having a lot to practically having nothing and back to building his life from the ground up. Clearly, Whitney and Bobby were toxic to one another, and being apart proves to be the best decision they have made in their lives. Hopefully his story will be one viewed closely by young naive artists looking to break into the business of music. Bobby's episode proved that the saying, "all that glitters, is not gold" is more true to form than people may realize.
Watch Bobby Brown talk about the media: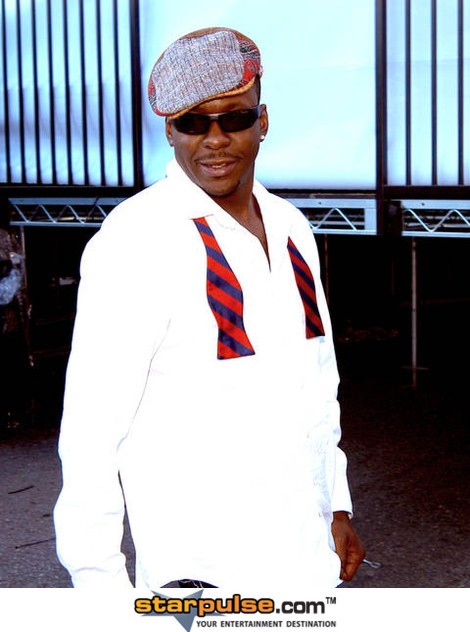 Image © Robert Torrence / PR Photos
Story by
Samantha Greaves
Starpulse contributing writer