Bobby Brown Performs 'Don't Let Me Die' For Whitney On Jay Leno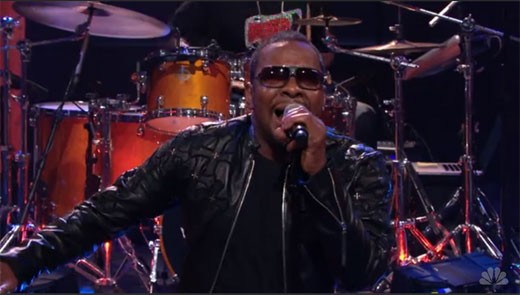 Bobby Brown debuted a new song entitled "Don't Let Me Die," in memory of his late wife Whitney Houston on the Tonight Show with Jay Leno last night. During his performance the singer expressed what seemed to be sincere emotions in lyrics about regrets and living in the past.

"I don't know how to live without you. I need you here. I guess I messed up pretty bad. I didn't know who you were. I didn't know what we had. Now I'm stuck living in the past, trying to get the pieces back. But I guess now you're gone," sung the R&B singer.

The song will be on his forthcoming album The Masterpiece, set to release in June. Will you buy his new album? Also, what do you think about the song?
Here is the full performance, which you can view at the 38.00 mark.