Bobbi Kristina Brown Leaves Nasty Note For Neighbors After Moving Out Of Apartment, Says She Wasn't Evicted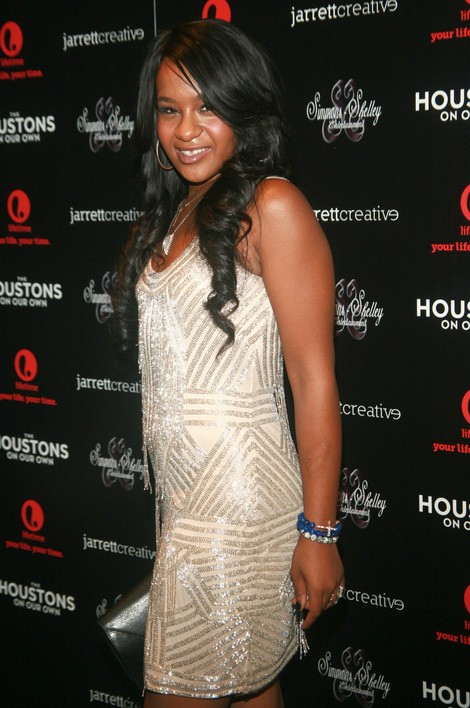 Bobbi Kristina Brown left a nasty goodbye note to a couple of her neighbors after moving out of her Alpharetta, Georgia, apartment earlier this week.

The reality TV star and fiance Nick Gordon (who her late mother Whitney Houston unofficially adopted when he was 11) were reportedly evicted from the apartment after their downstairs neighbors, Joshua Morse and his wife, had filed more than 10 noise complaints.

But Brown used her twitter page to say she wasn't evicted and moved out voluntarily -- and that the neighbors were the real problem.

"Awoke2CrazyNeighborStory ha Those pplR (people are) insane! @nickdgordon & I choose2move THEY were the nightmare," she tweeted Wednesday.

Bobbi Kristina wrote a note to Morse and his wife, which was filed in a report from the Alpharetta police.

"Thanks... You are s**t at the bottom of our shoe. Thank You for making a hard year harder. "You are a miserable couple and always will be," the note read.

She continued, wielding her mother's fame and fortune as a weapon, "You were honored to have us living above you and you couldn't stand such a young beautiful couple far more successful than you ever will be. I pray your misery doesn't rub off on your innocent little baby."

According to Atlanta's 11 Alive, a small dog was left in the hot sun on the apartment's balcony after Brown and Gordon moved out. A neighbor called animal control officers to report the abandoned pooch, however the dog was picked up before officers could respond.