Bobbi Kristina Brown Gets Booted From Her Georgia Apartment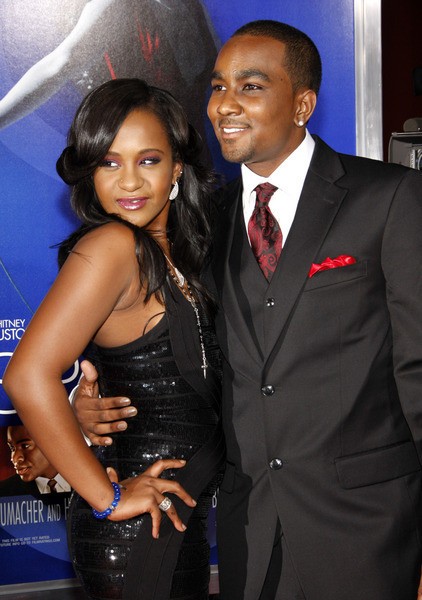 Whitney Houston's daughter Bobbi Kristina Brown has reportedly been evicted from her Georgia apartment.
Following multiple noise complaints from their neighbor Joshua Morse, Brown and her boyfriend Nick Gordon were allegedly given the boot from their rented property. Bobby Kristina's boyfriend Gordon, for those that don't know, was also informally adopted by Whitney Houston when he was 12.
Following the eviction, Brown left a wonderful note of "thanks" for her now former neighbor. 
The message, which Morse posted on his Facebook.com page, reads:
"Thanks...

You are s**t at the bottom of our shoe.

Thank You for making a hard year harder.

"You are a miserable couple and always will be.

You were honored to have us living above you and you couldn't stand such a young beautiful couple far more successful than you ever will be. I pray your misery doesn't rub off on your innocent little baby."
Morse and who lived directly below Brown with his wife told local news station 11 Alive he had filed at least 10 different complaints against Brown, and she has since handed in her keys and moved out of the complex.
Houston's daughter with Bobby Brown has been struggling to deal with the loss of her superstar mom, who drowned in the bathtub of her Los Angeles hotel on the eve of last year's Grammy Awards in 2012.