Bob Dylan's Newport Folk Festival Guitar To Go Under The Hammer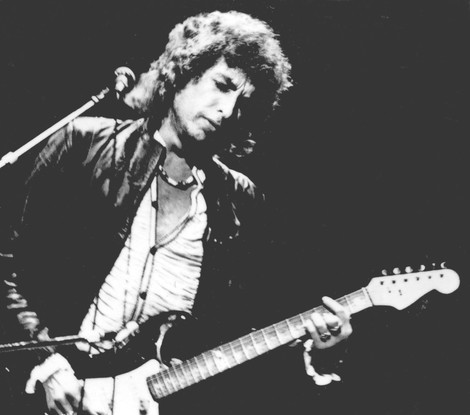 The notorious electric guitar Bob Dylan played at the 1965 Newport Folk Festival in Rhode Island, prompting protests from his acoustic-loving fans, is set to be auctioned off later this year.

The folk music legend used his set at the festival to re-launch himself as an electric rock 'n' roll star, performing three new tracks that failed to win over the crowd and even prompted some audience members to boo.

Dylan left the sunburst Fender Stratocaster on a private plane after the show and it was retrieved by the pilot, Vic Quinto, who worked for the singer's manager.

He attempted to reunite Dylan with his instrument but the musician's team failed to respond, and now Quinto's daughter, Dawn Peterson, is preparing to part with the guitar at a Christie's sale in New York on December 6th.

Experts predict the item will fetch up to $500,000, reports the Associated Press.

The guitar won't be the only piece of Dylan memorabilia up for grabs, early lyric notes from some of the singer's most famous songs will also be auctioned off, with prices ranging from $3,000 to $30,000.