Bob Dylan Releases Interactive 'Like A Rolling Stone' Video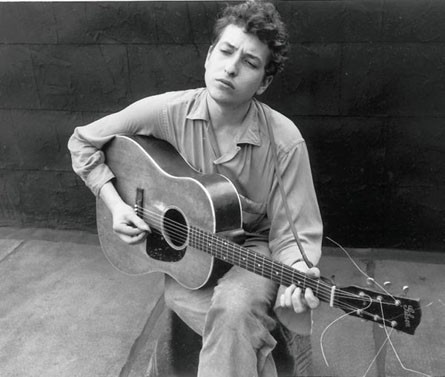 Rock legend Bob Dylan released a video for his 1965 hit "Like A Rolling Stone" on Tuesday, nearly fifty years after the single's release.

The new promo is a one-of-a-kind interactive video that gives users the ability to flip through numerous TV channels where all the people in the movies, shows, news programs, etc., all sing the lyrics to the song. The video coincides with the release of his new 47-CD box set (yes, 47): "The Complete Album Collection Volume 1."

The video doesn't feature any four-minute love stories, silly costumes, crazy dancing, twerking or scantily-clad women, so unfortunately we probably won't see this instant classic nominated for any prizes at next year's MTV Video Music Awards.

Check out the video at Bob's Official Site (HERE) and don't forget to flip through the channels and watch for a few celebrity cameos from the likes of Drew Carey.