'Boardwalk Empire' Star Michael Shannon Reads Scathing Sorority Girl Email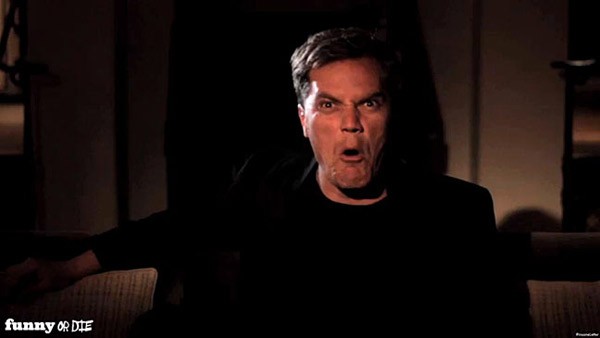 Michael Shannon stars in a new Funny or Die video that pokes fun at a recent letter sent by a University of Maryland Sorority girl to her sisters.

Last week, website Deadspin.com published a very profane letter from Rebecca Martinson, the chair of the Delta Gamma sorority, and the Boardwalk Empire star has teamed with the comedy website to read the letter in an overly dramatic fashion that is nothing short of hilarious.

The email was sent to sorority sisters over how poorly they acted during Greek Week, when they matched up with the Sigma Nu fraternity; and Martinson has since resigned after her letter went viral on the internet.

"Delta Gamma has accepted the resignation of one of its members whose email relating to a social event has been widely distributed and publicized through social media and traditional media channels," the sorority posted on its facebook page. "The tone and content of the email was highly inappropriate and unacceptable by any standard."

Shannon has two big movies coming up, The Iceman, which hits theaters May 5, and Superman flick Man of Steel, which opens June 14.

Watch the actor's creepy, yet hilarious reading of the letter below (warning: language is NSFW) and read it in full at Deadspin...