'Boardwalk Empire' Season 4 Episode 5 Sneak Preview: 'The Gift Of Rage'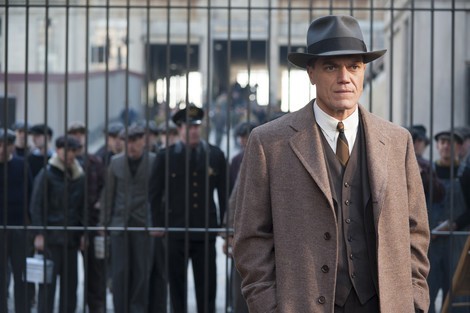 Continuing with my sneak preview reviews of Boardwalk Empire - this one of 4.5 - courtesy of screeners from Starpulse, guaranteed to be specific spoiler free, and to be followed this Sunday with a proper recap/review right after the episode has aired in New York City, just up the road from A.C.
There were two deaths in this episode - one of them heartbreaking.
Rage was the theme. Nucky talks to Willie, prepping him about what to say when the authorities look into his role in Henry's death. Willie tells Nucky how angry he was at Henry. Nucky tells him his rage is a gift, and if he's able to control and focus it, the rage in his blood - which Nucky has too - can wield great accomplishments in life.
Al Capone in Chicago has rage in his blood, too. But all too often it's uncontrolled, and spews out on all around him. His brother Frank tries to control the demons in Al. But in 4.5 Al's rage cannot be contained, and the consequences are disastrous.
And then there's Eddie. He's been the epitome of control, and in 4.5 we learn his back story - why he left Prussia - courtesy of the Feds who are interrogating and in effect torturing him. His arrest was a stunner last week. This week there'll be a one-two punch in the stomach that will leave you gasping.
Meanwhile, Gillian's having a tough time of it, Van Alden gets his old self back for just a moment, and there's still no sign of a major character listed on the credits.
And I'll be back with more in my review after this episode airs on Sunday.