Boardwalk Empire Season 3 Premiere: Review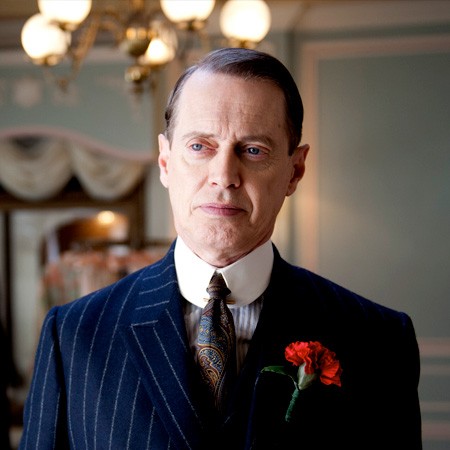 In perhaps one of the most anticipated television returns of the fall season, the 3rd season of "Boardwalk Empire" starts off with a bang.. literally. ( **Spoiler Alert**- If you haven't watched it yet-- you may want to hold off on reading the rest of this article.)
Admittedly, I was a late bloomer to the Emmy Award and Golden Globe winning show. Thanks to "HBOGo," I blew thru the first two seasons of the classic mobster story within 2 weeks, and it left me wanting more.  It also left me extremely anxious, especially after last season's high body count- including the shocking murder of Jimmy Darmody (Michael Pitt). When Nucky Thompson (Steve Buscemi) puts a bullet between the eyes of his surrogate son, I thought how can the show go on when they kill off their second lead??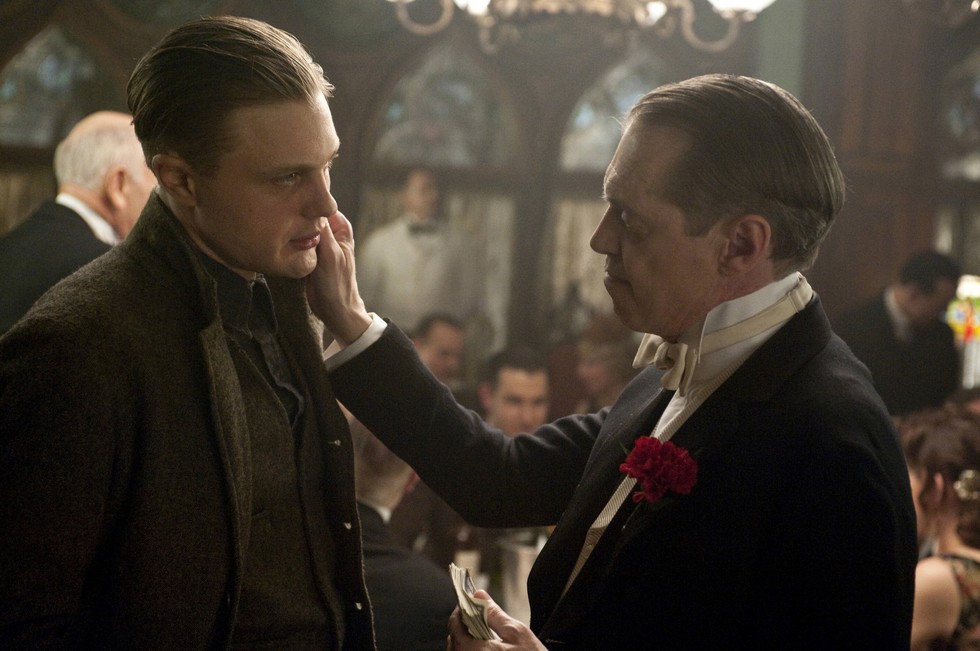 "You can't be half a gangster," Jimmy ominously told Nucky back in season 1 and it's the main running theme in HBO's promo materials.
Two seasons later, Nucky has stepped up to the plate. He's not just a shady guy trying to move his illegal hooch, but he is now proving he's a guy not to be messed with. And he's now in control of his "Boardwalk Empire" and will do anything to protect it.  And he's certainly not "seeking any forgiveness," as he so declared before the Darmody slaying, for any of his actions here on out.
Any sort of trepidation about the Jimmy/Nucky situation quickly diminishes from the very first scene in the 3rd season- when we're introduced to a bootlegger, and major head case, Gyp Rosetti (a brilliantly cast Bobby Cannavale).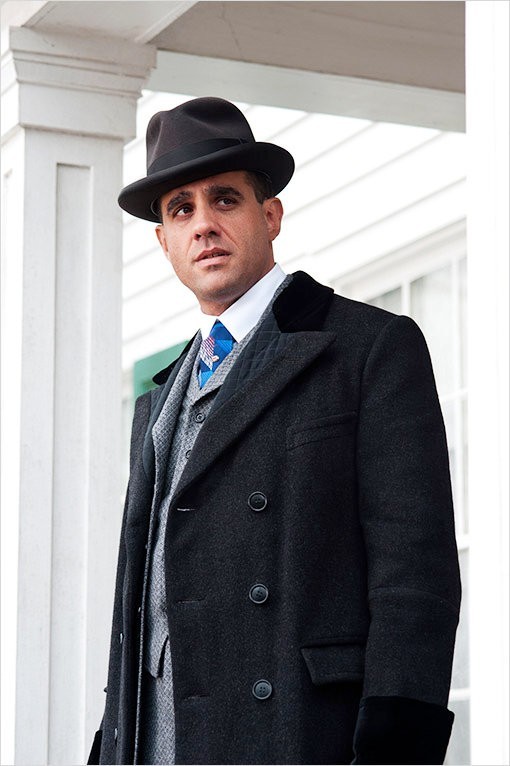 Within the first few minutes Rosetti already makes his first brutal kill- savagely beating a guy with a tire iron on the side of the road because of a small slight.  He's extremely toxic, unpredictable, overly sensitive, and just damn fun to watch.
Elsewhere, Nucky is looking to simplify his bootlegging business by only selling his booze to Arnold Rothstein (Michael Stulhbarg) in New York. This doesn't sit well with his other buyers, especially Rosetti, who by the end of the episode proves to be quite the dynamic nemesis for Nucky.
As for his marriage, things are still quite rocky with Margaret (Kelly MacDonald) after she gave away a sizable portion of Nucky's land to the church last season. Nucky meets a new flapper-girl biddy whom he spends his time with while doing buisness with Rothstein in NYC, while Margaret is devising a plan to use his money to open a new wing at the local hospital.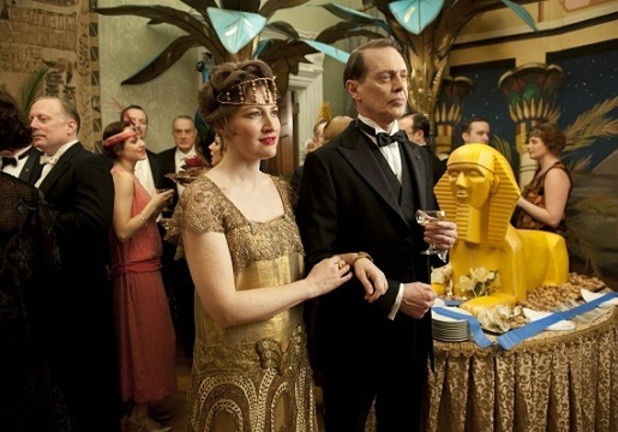 Nucky isn't the only character trying to figure out how to move forward under new circumstances. Nelson Van Alden (Michael Shannon) is now living under an assumed identity in Chicago, where he's selling irons door-to-door. But his bad luck seems to follow him there. There's hints he may join the dark side.  And Gillian (Gretchen Mol) is combatting her denial about her son Jimmy's death by running an Atlantic City brothel out of her ex-husband's mansion.
Many of the questions raised from the prior seasons still remain, and although the premiere is set a year ahead of last season's finale, answers will be presented fairly quickly. Including the answer to the main question: Is Nucky ready to be a real gangster?
All signs point to yes.
Boardwalk Empire airs Sunday's at 9/8c on HBO.