Blurred Lines Over Who Wrote Robin Thicke's Hit Single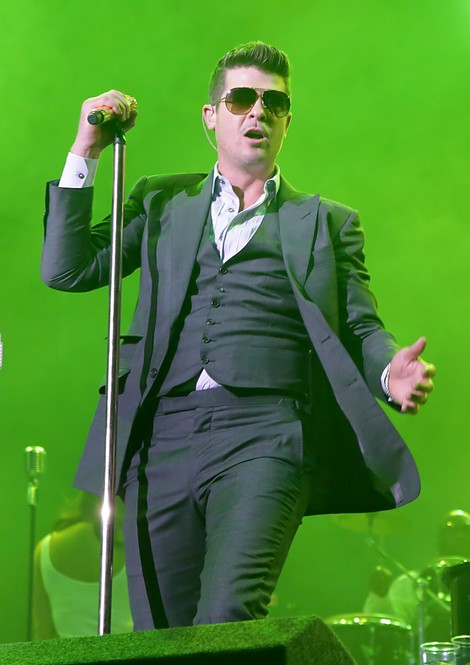 Has Robin Thicke's success as an artist been based on ripping off Motown legend Marvin Gaye?

Two of the late singer's children have filed a lawsuit against Thicke over his smash summer hit "Blurred Lines," alleging that Thick borrowed heavily from Gaye's "Got To Give It Up," and now it's time for him to pay up.

Thick, along with the song's producer Pharrell Williams and rapper T.I., who is featured on the single, filed a suit in August to clear the single after Gaye's children brought up potential copyright concerns. They even offered a six-figure settlement to avoid any court battles, which the Gayes reportedly rejected.

Nona and Frankie Christian Gaye filed a suit against the singer for using their father's music in his single after hearing recent interviews with the singer and his producer, in which they openly admit to using "Got To Give It Up" as the "inspiration" for the hit, according to The Hollywood Reporter.

The Gayes also claim that "Blurred Lines" isn't the first single of Thickes that features music ripped off from their late father.

Nona and Frankie also filed papers over a second instance of copyright infringement, alleging that Thicke's 2011 single "Love After War" pulls from Gaye's "After The Dance." And if that wasn't enough, they're also saying that Thicke's "Make U Love Me" features "a similar bridge and identical lyrics from Marvin Gaye's 'I Want You.'"

It will be interesting to see if George Clinton's Funkadelic will follow suit with a suit of their own, as they claim the song shares many similarities to their hit "Sexy Ways."

The Gayes are seeking monetary damages and a cut of the profits from the two songs.