'Blurred Lines' Girl Emily Ratajkowski Goes Topless & Rolls Around Naked For The July GQ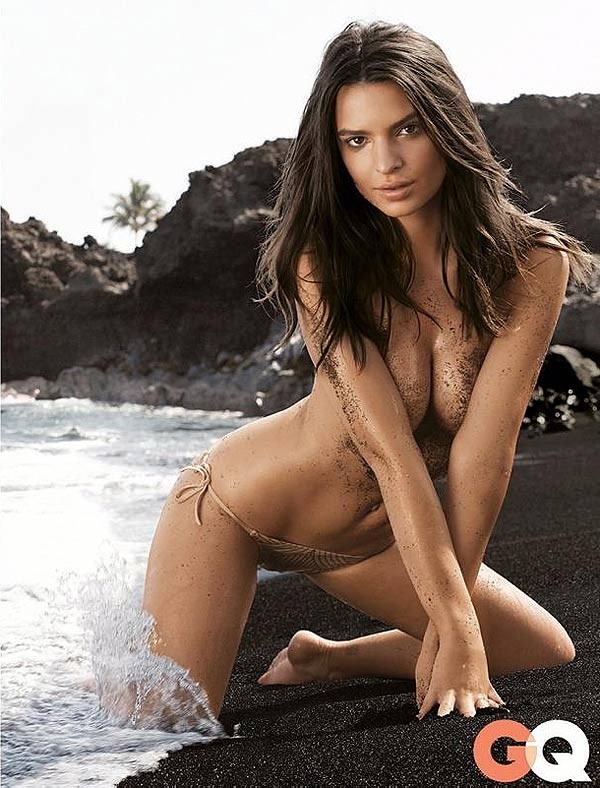 Emily Ratajkowski has come a long way in the last year since starring in Robin Thicke's "Blurred Lines" video, and now she's gone topless on the black sand beaches of Kona, Hawai'i for a sizzling new GQ magazine photo shoot.

The sexy model hammed it up for the cameras Thicke's video, in which she also appeared topless, catching the eye of millions.
But it almost didn't happen.

"I didn't want to do it at first," she says in the July issue of GQ magazine, "but I talked to the director and I understood what it was."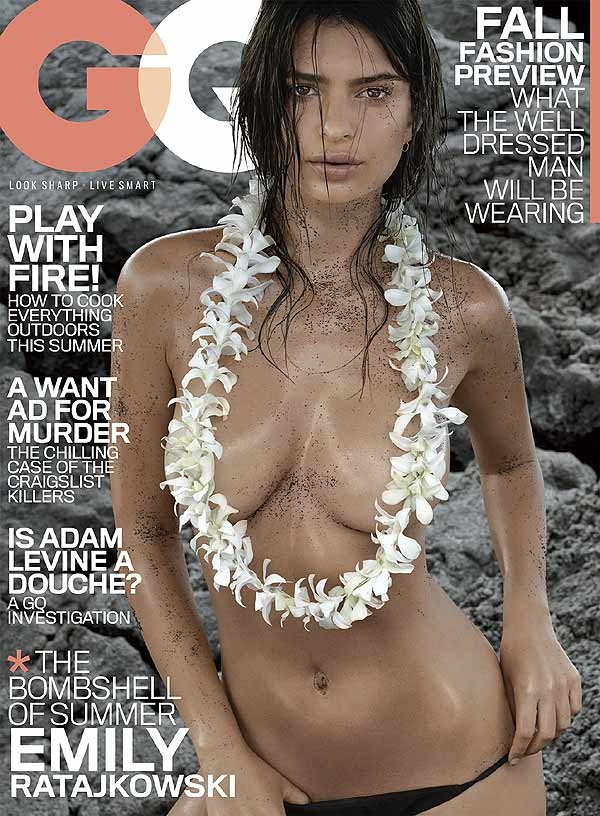 Since doing the video she's gotten lots of attention. She likes it, but there's one small thing she's not so fond of.

"I do like [the attention]," she explains, "But if there's one thing I'd request, it's for people who see me out to not be, like, 'You're the hottest b*tch in this place.'

"When ['Blurred Lines'] comes on in a bar, I run into the bathroom and hide."

Prior to her turn in "Blurred Lines" you may have recognized Emily as the bikini-clad girl who starred with Playboy model and TV host Sara Jean Underwood in a sexy Carl's Jr. hamburger commercial, but since then she's become one of modeling's most recognizable new faces, even landing a spot in this year's prestigious Sports Illustrated Swimsuit Issue.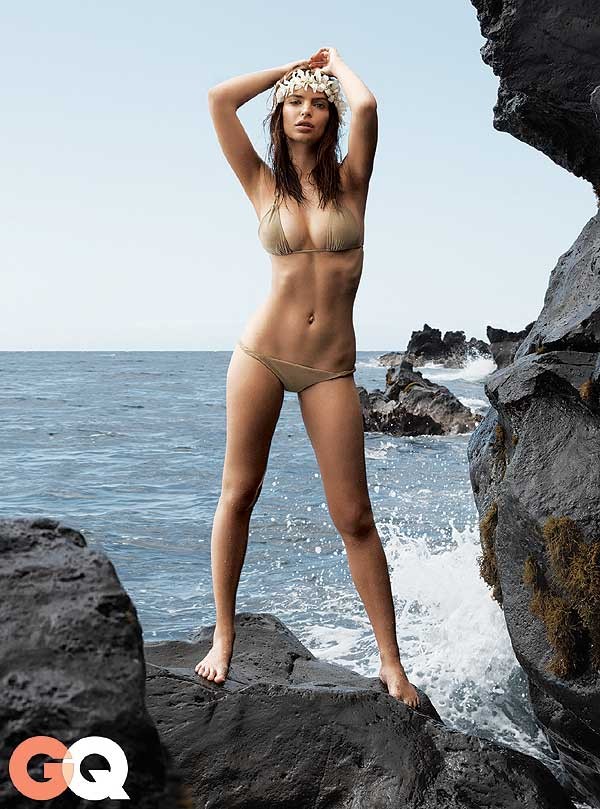 Next up for Emily is her first screen role in David Fincher's upcoming adaptation of Gillian Flynn's "Gone Girl" (October), which she stars in opposite Ben Affleck, who hand-picked her for the role based on her appearance in "Blurred Lines."

"I was talking with Ben, and what I wanted for the Andie role was someone who could be incredibly divisive among men and women in the audience," Fincher told GQ. "We needed somebody where, at the moment she appears, the women are going, 'That is unconscionable and despicable.' And you also have the men going, 'Yes, but...' And so Ben said, 'Yeah, like the girl in the "Blurred Lines" video.'"

See more hot, hot, hot pics of Emily over at GQ.

The new issue hits stands July 1.


Wanna see Emily roll around the black sand beach completely naked? Of course you do! Check out her behind-the-scenes photoshoot video below...