Blur To Be Honored At Brit Awards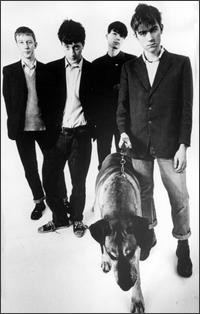 British rockers Blur will be honored with the Outstanding Contribution to Music trophy at next year's Brit Awards.

The Parklife hit-makers returned to the music scene in 2009 after a six-year hiatus to headline a series of U.K. festivals and guitarist Alex James revealed earlier this week the band will get together over the festive period to "probably" record new material.

Now, it has been announced they will regroup at the annual Brit Awards at London's O2 Arena in February to be presented with a special prize in recognition of their career achievements.

It it not known whether the band will perform at the event, but previous winners have always played out the ceremony with a medley of their greatest hits.

Frontman Damon Albarn says, "It's great to have recognition for all the work and all the heartache and all the joy that's gone into this band."

Previous recipients of the Outstanding Contribution award include Paul McCartney, Paul Weller, Oasis and the Spice Girls.