Blue Ivy Carter Rocks A Studded Leather Jacket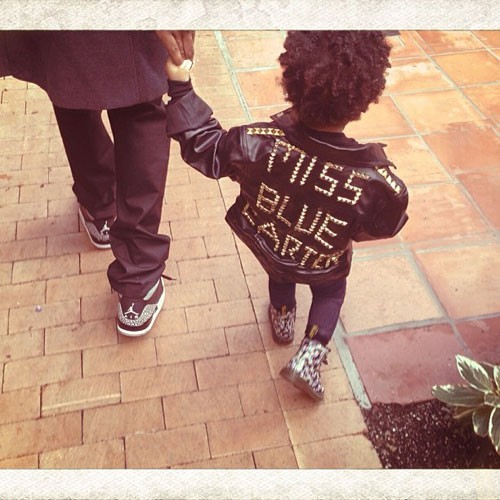 Blue Ivy Carter is already showing off her fashionista side at the tender age of 23 months.
Beyonce shared a picture of the adorable toddler on her Instagram account. In the snap, Blue Ivy is wearing a leather jacket with studs spelling out "Miss Blue Carter" on the back. She's also already wearing skinny jeans and floral shoes, and check out that awesome hair!
The daughter of Beyonce and Jay Z will turn 2 this coming January and probably have one of the best birthday parties ever. While her parents have been protective of her and have been trying to keep her away from the constant snapping of the paparazzi, Jay Z and Beyonce have offered pictures of their own once in a while to document how quickly Blue Ivy has grown.
We think she looks like a rock star already.