Blue Bloods: Matthew McConaughey, His Stunning Wife & More Attend The Clicquot Polo Classic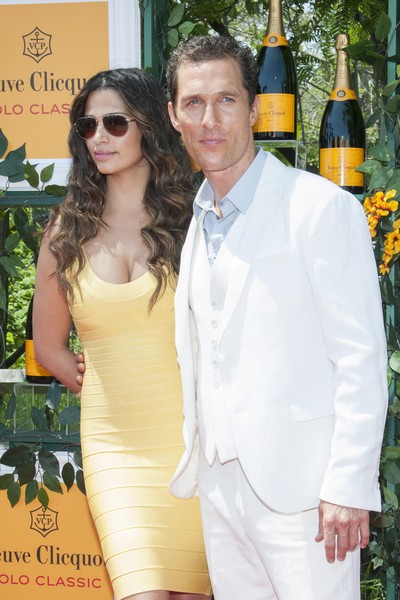 A slew of stars attended the 6th Annual Veuve Clicquot Polo Classic in Jersey City, New Jersey, over the weekend.
Matthew McConaughey looked dapper in a white suit with a matching vest and blue button-down shirt. His model wife Camila Alves also looked stunning. She showed off her curvy figure in a yellow bandage dress.
The actor was recently included in a list of the sexiest celebrity beach bodies. He stars in the upcoming film "The Wolf Of Wall Street" opposite Leonardo DiCaprio about a Long Island stockbroker who serves 20 months in prison for refusing to cooperate in a massive 1990s securities fraud case.
Alves, meanwhile, appears to have had no problem returning to her pre-baby figure after giving birth to the couple's third child in December. McConaughey lost nearly 50 pounds last fall - but it was for a role in the upcoming "Dallas Buyers Club." He has since put the pounds back on.
Check out more photos from the polo classic, including pics of Ashley Olsen and Rosario Dawson...