Blu-ray Review/Interview: 'The Big Bang' Director Tony Krantz Talks Film Noir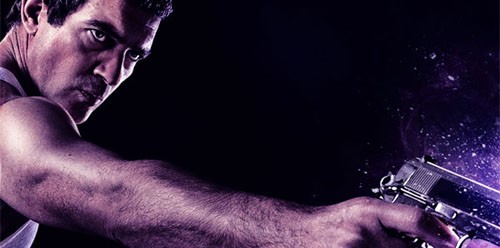 Noir detectives, hot women who speak physics for pleasure and iconic actor Sam Elliott looking to pull back the curtain on God – is moviemaking great or what?!  We're taking a look at the new to DVD/Blu-ray stylish outing called "The Big Bang" (out now from the movie folks at Anchor Bay Entertainment!) starring Antonio Banderas as a private eye in search of a mysterious girl who gets a lot more then he bargained for.  We review the flick and extras, followed by an insightful one-on-one Q&A with Director Tony Krantz – enjoy the alternative.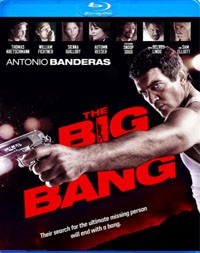 Title: "The Big Bang"
   Grade: 4
   Cast: Antonio Banderas, Sienna Guillory, Sam Elliott
   Director: Tony Krantz
   Rating: Unrated
   Runtime: 101 minutes
   Release Company: Anchor Bay Entertainment
   Website: http://www.anchorbayentertainment.com
The Flick: "The Big Bang" could be just another clever detective story, but it's severely elevated by a terrific and unique noir meets "Sin City" style.  As a tired man on a mission, Antonio Banderas is the perfect gumshoe that leads the audience into a weird and unpredictable world of the big bang theory, God and Sam Elliott.  (Or are they part of the same thing?!)  With an mazing cast (any flick that has both Snoop Dogg and James Van Der Beek in memorable roles gets a big thumbs up!), great twists (who really is Lexie Persimmon?) and a sex scene that tops both the hot and strange list (having an orgasm to talk of…particle physics?!), Director Tony Krantz has created one interesting little piece of celluloid that explodes with originality – big time.
Best Feature: The Behind The Scenes featurette is not only cool, it literally has almost everyone in this actor heavy cast taking – now that's belief in a flick!
Best Hidden Gem: Would frankly have to say the whole flick on this one, due to the fact that it comes across like it may be a everyday detective picture, but it's sooo much more!
Worth the Moola: Hell yeah – bold Banderas (in his best work since "Tie Me Up! Tie Me Down!") and hot women are enough to warrant the buy.
And now for some more info on flick, here's Big Bang's big guy…
DIRECTOR TONY KRANTZ!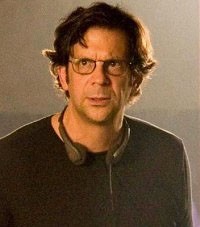 "The Big Bang" is a serious departure from your previous films "Sublime" and "Otis" – what drew you to the film?
Tony Krantz: You gotta start somewhere in the entertainment business and oddly a lot of directors have started in the horror business and that's where I started.  "Sublime" was a surreal horror movie, "Otis" was a black comedy horror movie and it was part of six films that my partners and I were doing under the label called Raw Feed for Warner Home Video.  They were always meant to be direct-to-DVD movies and that was really a business of original productions.  And even though I love those movies, I wouldn't necessarily say that was the genre that I'm most interested in.  So when the writer of "The Big Bang" and I started talking about what we could do next - because he also wrote my first two movies – he's an aficionado of noir movies and I said, "That would be terrific, let's do a detective story in that world."  One thing led to another and coincidently both of us were intrigued by particle physics and we put the world of particle physics into the world of a detective story and that's what "The Big Bang" became.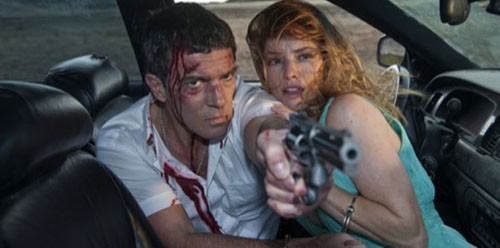 The style is a clever mix of noir and an almost comic book come to life sensibility – how would you describe your visual style for this film?
TK: We call it a neo-noir detective thriller and when you look at the classic noir movies of the forties and fifties they were very striking.  They were black and white, major light, major darkness – it was all about shadow and light.  If you can do a movie that's a noir movie, an homage to those classic movies but you're gonna do it in the year 2011, I think the first choice that you make is an obvious one which is you make it in color.  And then if you're gonna make it in color why not really, really make it in color.  Make it bold and aggressive in the same way those noir movies were bold and aggressive, but in a black and white palate.  Then I was very taken by, and it's an odd reference, but a movie called "Hud" which was a movie that Paul Newman did in the sixties that James Wong Howe shot and he won the Oscar for that movie.  And there were just these beautiful horizontal vistas punctuated by vertical telephone poles in a sort of west Texas landscape and I loved the way that looked.       
I loved your casting – especially former "Dawson's Creek" lead James Van Der Beek as the spoiled Hollywood star and Snoop Dogg as the porn producer.  How did you assemble such an eclectic cast?
TK: We had a terrific casting director by the name of Kerry Barden and Kerry and I have worked together on other things in the past.  Also I used to be an agent, so I have a lot of relationships around town with other talent agents and we had a very good script that was attractive to actors because the roles were very specific and they're always drawn by quality material.  And this was an unusual project – it is an unusual project.  So we were aggressive and we went after actors that were maybe punching above the weight of the budget of the movie in every different category.  The idea of getting Snoop Dog to play a porn director was fascinating and Snoop doesn't get offered that many parts in movies.  Sam Elliott, who is really an icon of American actors, is underused and doesn't work in as many movies as he should.  So when the part of Simon Kestral was offered to him, I think he saw something in that that was a different character then what it was he's been playing and he jumped at it.  And we worked hard to get people like Delroy Lindo and William Fichtner and Thomas Kretschmann in the movie, who are all consummate actors.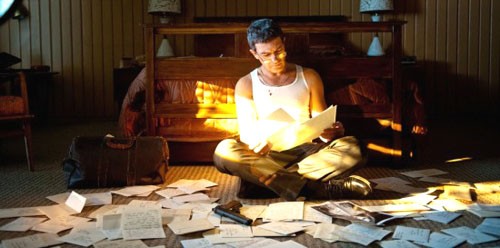 I adored the hot, yet brainy sex tryst between Antonio Banderas and Autumn Reeser – can you talk about the inspirations and staging for that memorable love scene?
TK: Scott Caan, who is James Caan's son and an actor, is also a photographer and he did a book of photographs that I loved.  There's a series of nudes that were lit with yellow light and black light only and I loved those photographs.  I thought that's how I want to shoot this love scene with this crazy waitress, who's got tattoos all over her chest as she describes the laws of particle physics to Antonio Banderas as they make love.  So the visual was set literally by this book of photographs and we augmented it by putting sheets and pillowcases in there that were orange.  Autumn, who had never done a sex scene before on film, was a little bit nervous because there were a lot of words to say, there was a lot of choreography with movement that all had to match up, Antonio was virtually naked essentially and then Autumn, even though she didn't have to do it, decided to also do it completely naked.  We're sitting there going, 'My god, I can't believe we're making a scene like this!'  We choreographed it between Antonio and Autumn the night before in a rehearsal, where every move was choreographed and everyone did it fully clothed.  And then on the day of shooting these brave and courageous and fantastic actors went for it – it's a stunning love scene.       
So what can we look forward to next with you as director?
TK: There are a number of films that I'm developing.  But the next film I'm doing is a movie called "Honey Vicaro" and it's set in the sixties.  It's about a fictional television show that existed in the sixties about a sexy private eye that turns into a political thriller – it's like "Boogie Nights" meets "Network."