Blu-ray Review: 'X Ray' / 'Schizoid' Double Feature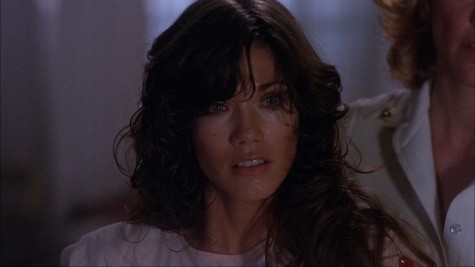 Ready to get your 80's killer on the loose vibe on?  Then follow us as we check out the new to Blu-ray "X Ray" / "Schizoid" Double Feature out now from Shout! Factory's horror division Scream Factory.  The sharp knives and heated breathing get reviewed below!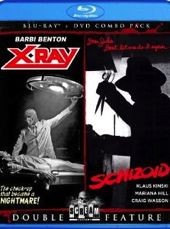 Title: "X Ray" / "Schizoid" Double Feature
   Grade: 3
   Cast: Barbi Benton, Klaus Kinski, Craig Wasson
   Director: Boaz Davidson / David Paulsen
   Rating: R
   Runtime: 89 / 89 minutes
   Release Company: Shout! Factory Home Entertainment
   Website: www.shoutfactory.com
The Flick: First up, "X Ray" (aka "Hospital Massacre") is a Corman-esk slasher baddie with the only redeeming factor being former Playboy model Barbi Benton shows off her ample wares.  (And I don't mean her overacting!)  Problem is the single scene of exposure is a very creepy and clinical examination that's far from hot. (She is - scene's not!)  The rest of the flick is Barbi trying to get out of a creep hospital where a madman is on the loose.  (Who's the killer – who cares!)  As far as "Schizoid" it fares a tad better mostly because of a creepy turn by famed real-life madman Klaus Kinski as of all things a psychiatrist.  (Guess he already had a ton of research under his belt!)  Again another slice and dice flick where everyone is a suspect – ho hum.
Best Feature: Not only does the young and lovely Donna Wilkes steal "Schizoid" as Kinski's cool as ice daughter, but she also does an updated 'Interview' here that covers the flick plus her work on the controversial film "Angel" – classic.
Best Hidden Gem: "Body Double" dupe Craig Wasson shows up as the victim's ex-husband in "Schizoid" and looks like he's had a few cocktails and white lines too many!
Worth the Moola: Not exactly classic cinema, but for those looking for some old school 80's slasher fun this set fills the quota.