Blu-ray Review: 'Witchboard'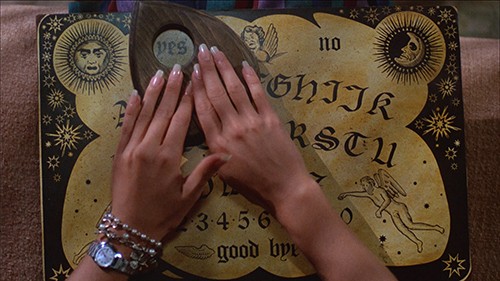 Ready for another go round with the game known as ouija?  Then follow us as we check out the new to Blu-ray horror outing "Witchboard" out now from Shout! Factory genre division Scream Factory.  We call upon the spirits and review them below!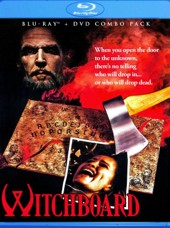 Title: "Witchboard"
   Grade: 3 1/2
   Cast: Tawny Kitaen, Todd Allen, Stephen Nichols
   Director: Kevin S. Tenney
   Rating: R
   Runtime: 98 minutes
   Release Company: Shout! Factory Home Entertainment
   Website: www.shoutfactory.com
The Flick: What's fascinating about "Witchboard" is not that fact that it's about the spooky game ouija, but that fact that it's actually not.  The shell is of course the creepy séance game, but the film itself is about a love triangle between two lifelong friends and the girl who came between them.  (Pretty heady for an 80's horror flick!)  Of course the girl is hot "Bachelor Party" gal Tawny Kitaen so it's somewhat understandable.  (The only female who made big hair hot!)  But what's most memorable here is the spunky punk rock medium they call in played by the highly underrated actress Kathleen Wilhoite (check out "Murphy's Law!") –she steals this show right from underneath everyone. 
Best Feature: The "Making of" featurette talks to virtually EVERYONE involved and they've got some tasty stories to tell.  From jokes like pretending Kitaen's dog was run over to stories of OJ Simpson calling the set for Kitaen this is a thorough no-holds barred doc that screams five stars!
Best Hidden Gem: Again, Kathleen Wilhoite all but steals the movie with her quirky and charismatic colored hair medium.
Worth the Moola: Fun facts, high hair and one cool psychic – put your hands on this one like the ouija board itself!