Blu-ray Review: 'War Horse'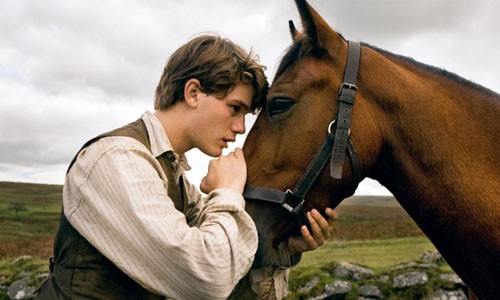 Can a horse go though the dark depths of war and live to snort the tale?  If Director Steven Spielberg has anything to say about it can and the result is the new to Blu-ray flick "War Horse" out now from Dreamworks/Touchstone Home Entertainment.  Follow the hoof prints below!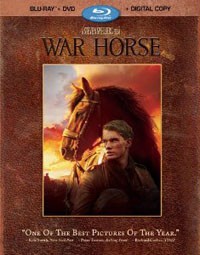 Title: "War Horse"
   Grade: 3 1/2
   Cast: Emily Watson, David Thewlis, Peter Mullan
   Director: Steven Spielberg
   Rating: PG-13
   Runtime: 146 minutes
   Release Company: Dreamworks/Touchstone Home Entertainment
   Website: www.WarHorseMovie.com    
The Flick: What is strange about this Spielberg vehicle is how much is doesn't feel like a Spielberg vehicle – and that's a good thing.  In telling the story of a horse and his adventures through the various stages of WW1, Spielberg keeps the sentimentality to a minimum and nicely puts loss, sadness and effects of war at the forefront instead.  His human cast also reinforces the work with Emily Watson, Peter Mullan and Jeremy Irvine all fantastic as an ailing family in the first stage of horse's journey.  I will admit there are some dragging bits and the film has an unnecessary running time that would indeed choke a...horse (pardon the pun!)...but all in all a surprisingly different outing from a filmmaker who's style has become all too familiar.
Best Feature: This horsey is hay fed full of extra goodies (even one actually based on…an acting extra!), but the second disc that houses just docs on everything from filmmaking to editing, score and sounds (with Spielberg talking no less!) wins the race.
Best Hidden Gem: I liked the sassy baddie played by "The Boy in the Striped Pajamas" actor David Thewlis – chew that scenery!
Worth the Moola: If you're looking for a Spielberg outing beyond the norm (with a cavalcade of extras to boot!) then saddle up!