Blu-ray Review: 'Twin Peaks – The Entire Mystery' A Five-Star Must For Fans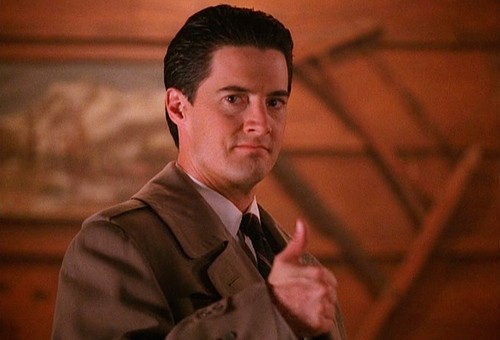 The day has come that all "Twin Peaks," coffee, cherry pie and Michael J. Anderson dancing in the red room fans have been waiting for – the arrival of the 10-disc Blu-ray set "Twin Peaks – The Entire Mystery...And The Missing Pieces" is here.  (Out today July 29 from Paramount / CBS Home Entertainment)  So the big question right off the bat is does this set finally put all others to rest (including the previously decent Definitive Gold Box DVD Edition!) while exceeding expectations and thus warrant the purchase of a Blu-ray set in the day and age of digital downloads?  The answer - you betcha!  This set is a full marks five-star set lush in everything from packaging to extras and all log lady intros in between.  Plus The Missing Pieces – a whopping 90 minutes of amazing and eye opening Deleted and Extended scenes from "Twin Peaks: Fire Walk With Me" – sells this set itself.  (aka buy, buy, buy!)  In any case below is a detailed dissection of the set for the more finicky fan to help you with your possible Peaks purchase.  The mystery gets fully analyzed (but not too spoiled!) below – this must be where Blu-ray's go when they die!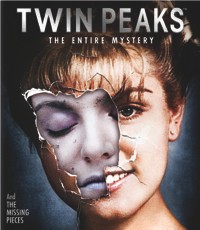 Title: "Twin Peaks – The Entire Mystery"
   Grade: 5
   Cast: Kyle MacLachlan, Sheryl Lee, Michael Ontkean
   Director: Various
   Rating: Not Rated
   Runtime: 1636 minutes
   Release Company: Paramount / CBS 
   Website: www.paramount.com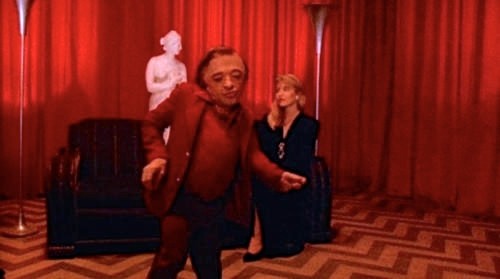 THE TV SHOW
Summary: Right from the pilot episode that combines the dramatically complex and comedically quirky, "Twin Peaks" all but announced a new experience in TV viewing.  Employing characters the audience care about (Special Agent Dale Cooper is a 100% unique blend of odd and interesting!), a story that wasn't afraid to reveal small town sizzle (Laura Palmer the prom queen next door had a ton of sinful secrets!) and strange sights that screamed original (Michael J. Anderson dancing and talking backwards in the various red room sequences will never be forgotten!), creators David Lynch and Mark Frost gave fans a show that eventually became a cultural phenomenon...and it's not hard to see why.  
Favorite Episode: While Episode 2 'Zen, or to Skill to Catch a Killer' introduced us to the red room and dancing Anderson via Cooper's dream, it's the final Season 2 episode 29 'Beyond Life and Death" that rules most as the viewer spends an enormous 18 minutes inside the red roomed Black Lodge.  (Can I live there?!)  Plus Jimmy Scott singing Sycamore Trees sends firm chills up the spine then and now.
Favorite Character: While Kyle MacLachlan's Special Agent Dale Cooper steals the show right from the get go, he does seem a tad uninspired a pinch at times during Season 2.  Therefore for consistent quality have to go again with Michael J. Anderson as the red suit wearing, backwards then play it forwards speaking Man From Another Place – good things come in small packages.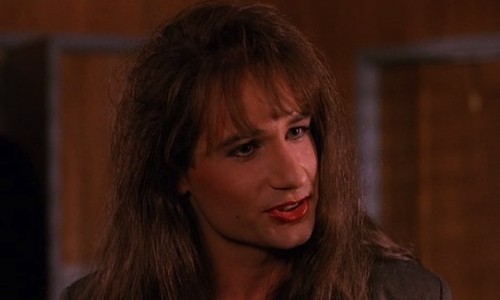 Notable Guest Star: Surprise, surprise – is that "The X-Files" Mulder David Duchovny as the cross-dressing DEA Agent Dennis/Denise Bryson?  (Also there's a little dead Ted Raimi chess piece action to boot!)
Favorite Moment: Not only is the killer of Laura Palmer is real shocker in Episode 14 'Lonely Souls,' but the subsequent murder of her look-alike cousin Maddy is truly brutal and unflinching TV.