Blu-ray Review: 'Tower Block'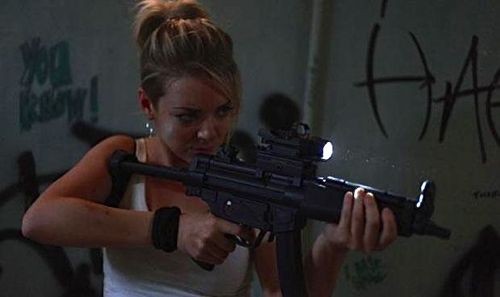 Trapped in a building and can't get out?  Then follow us as we find the exit and review the new to Blu-ray flick "Tower Block" out now from Shout! Factory Home Entertainment.  The block gets bared below!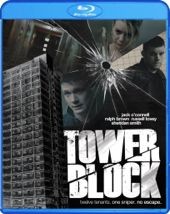 Title: "Tower Block"
   Grade: 2 1/2
   Cast: Sheridan Smith, Ralph Brown, Jack O'Connell
   Director: Ronnie Thompson & James Nunn
   Rating: R
   Runtime: 88 minutes
   Release Company: Shout! Factory Home Entertainment
   Website: www.shoutfactory.com
The Flick: The premise "Tower Block" is so familiar it's become an action/suspense staple.  High building, folks trapped inside with a madmen outside ready to kill – it's "Phone Booth" meets "Assault on Precinct 13."  (And many others!)  Even the rag tag group of unlikely survivors are right out of the mind of Carpenter with a lady leader, family man, tough guy looking for redemption and even a bad guy turned good to keep the story safe.  The only saving grace on this one is the very sexy, yet tough turn by Sheridan Smith, who shows just enough hot and cool cold to keep the flick afloat.  The rest is standard stuff in both action and suspense twists – we've all been down this block before.
Best Feature: The 'Behind-The-Scenes Interviews' are funny enough, with some nice Smith candid chat bits.  (Don't watch this before the feature as Ralph Brown puts forth a major plot spoiler!)
Best Hidden Gem: Again, love the lethal loveliness of Smith.
Worth the Moola: Thank goodness for Smith – her work here towers above the recognizable material.