Blu-ray Review: 'Touchy Feely'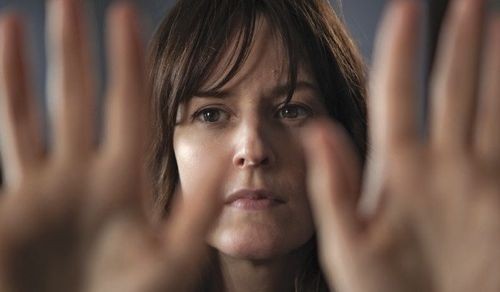 Ready to get in touch with your with your healing powers?  The follow us as we check out the chi within the new to Blu-ray flick "Touchy Feely" out now from Magnolia Home Entertainment.  We review the bodily benefits below!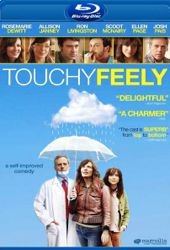 Title: "Touchy Feely"
   Grade: 2
   Cast: Rosemarie Dewitt, Josh Pais, Scoot McNairy
   Director: Lynn Shelton
   Rating: R
   Runtime: 88 minutes
   Release Company: Magnolia Home Entertainment
   Website: www.magpictures.com/touchyfeely
The Flick: "Touchy Feely" has all the right tools for a successful flick like a notable cast, interesting premise and enlightening subject.  Unfortunately writer/director Lynn Shelton and her film just never reach past ho-hum and consequently we're left with a few memorable scenes and one uneven tone.  It's a shame because the inspired work by Josh Pais and the highly underrated Allison Janney plus some very dramatic insight into life and its meanings are totally hung out to dry here – movie potential is a terrible thing to waste.  
Best Feature: Love the Interview with Scoot McNairy who is always candid and never afraid to tell the truth.  (He got a call to do the film when someone bailed at the last minute!)  He's truly one of my favorites!
Best Hidden Gem: Again, Allison Janney manages to steal every scene she's in – her Reiki is strong indeed!
Worth the Moola: An interesting premise without direction or follow through – even great actors need help too.