Blu-ray Review: 'Tomorrow You're Gone'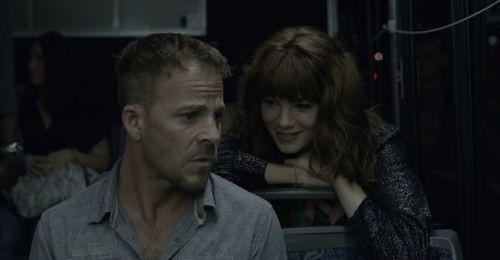 Jail can be deadly, but outside jobs when you get out can be equally scary.  So is the dilemma of the lead character in the new to Blu-ray title "Tomorrow You're Gone" out May 14 from RLJ Entertainment.  The task gets reviewed below!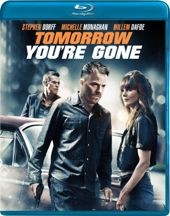 Title: "Tomorrow You're Gone"
   Grade: 1
   Cast: Stephen Dorff, Michelle Monaghan, Willem Dafoe
   Director: David Jacobson
   Rating: Not Rated
   Runtime: 92 minutes
   Release Company: RLJ Home Entertainment
   Website: www.RLJEntertainment.com
The Flick: In what can only be described as "Buffalo '66" filtered through the mind of David Lynch, "Tomorrow You're Gone" doesn't know whether it's coming or going.  Lead man Stephen Dorff collides with both his prison protector the Buddha and pretty gal Michelle Monaghan, but is it real or an imagined dream?  The problem is the entire film runs that scenario over and over and it gets in the way of what could have been a decent flick.  Not to mention that both Dafoe (who never met a bad guy he didn't like!) and Monaghan (who can do no wrong in my book!) are reduced to cardboard cutout characters and definitely deserve better.  I sense this one is gonna be gone much sooner then tomorrow.   
Best Feature: No features – a blessing in disguise?
Best Hidden Gem: Again I'm infatuated with Monaghan, but she's playing a second rate Christina Ricci to Dorff's angry egg – she's still cute though!
Worth the Moola: Hardly – if they're all gone off the shelf consider it an omen.