Blu-ray Review: 'Timerider'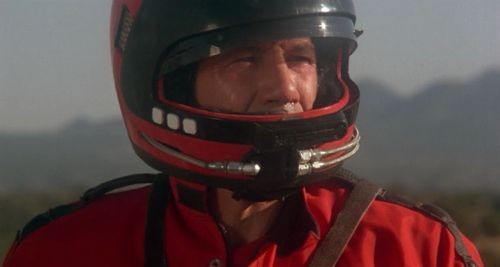 Ready to re-enter the world of Lyle Swan?  Then follow us back a few as we check out the Blu-ray release of "Timerider" out now from Shout! Factory Home Entertainment.  We review the circuits of time – and the flick – below!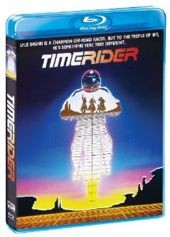 Title: "Timerider"
   Grade: 3 1/2
   Cast: Fred Ward, Belinda Bauer, Peter Coyote
   Director: William Dear
   Rating: PG
   Runtime: 93 minutes
   Release Company: Shout! Factory Home Entertainment
   Website: www.shoutfactory.com
The Flick: "Timerider" is definitely a product of its time.  I remember watching the early 80's time travel flick as a kid and thinking it was the cat's meow.  Of course it may seem a tad quaint by today's standards but there are some great elements that keep it from becoming a moldy oldie.  First of the film has terrific direction by Harry and the Henderson's helmer William Dear who has a real storytelling knack, not to mention that there's a sassy gun slinging bad guy in the form of "E.T." and "The Legend of Billie Jean" actor Peter Coyote.  But the true treasure of this chest is Mr. Lyle Swan himself Fred Ward.  An early outing from the "Henry & June" and "Miami Blues" actor, Ward is the perfect everyman for an adventure the audience can relate to.  Add a pinch of score by Monkees member Michael Nesmith and you've got fun trip down memory lane.    
Best Feature: Like the candid Interviews with both William Dear and Michael Nesmith, but I'd be lying if I didn't say that Fred Ward being MIA from this release is a letdown.  (Fred – NO "Timerider" love even for fans?!) 
Best Hidden Gem: The cool, yet creepy ending that went over my head as a kid hits me as an adult with the full force of a 'that may be his grandmother' swing. 
Worth the Moola: Cool flick with some classic Ward – just wish Fred had thought the same.