Blu-ray Review: 'The Way Back'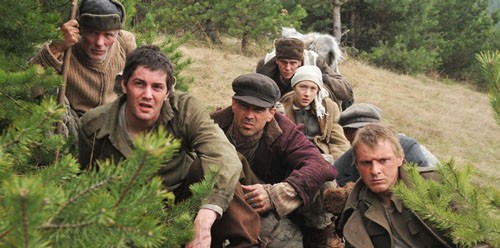 Weir is the word for Blu-ray!  (Think "Master and Commander" – in high def!)  We're taking a look at the new "The Way Back" (hitting home video on April 19) by acclaimed drama director Peter Weir.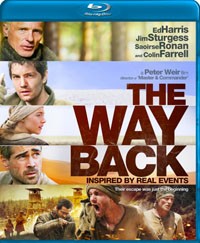 Title: "The Way Back"
   Grade: 2 1/2
   Cast: Ed Harris, Jim Sturgess, Saoirse Ronan, Colin Farrell
   Director: Peter Weir
   Rating: PG-13
   Runtime: 133 minutes
   Release Company: Image Entertainment
   Website: www.image-entertainment.com
The Flick: More often then not, I'm a big Peter Weir fan.  The filmmaker behind "The Truman Show," "Dead Poets Society" and "Master and Commander" unquestionably knows how to tell a story, it's just that in this 1940 based story there's way too much of it.  Steeped in majestic settings (from brilliant blizzards to desolate deserts) and having an engaging story (seven prisoners make a 4,500-mile walk to escape a Siberian gulag), "The Way Back" still doesn't connect with the audience.  Both through a long length and characters that don't all the way seem relatable, Weir seems to miss the cinematic mark at every turn here.  It's not from any lack of trying, with his usual stamp of both amazing actors (see Ed Harris, Colin Farrell and Hanna star Saoirse Ronan!) and atmosphere (he has a Kubrickian gift for the landscape!) ever present, but there's just an element of life missing from a story essentially about trying to survive.  Good and bad, "The Way Back" is still one good-looking failure.  
Best Feature: The only feature – a Behind the Scene Featurette where we learn that Weir built the Gulag to scale.
Best Hidden Gem: Learning that Jim Sturgess and Farrell continued to skin a deer to completion – even after the cameras stopped rolling!
Worth the Moola: Sorry – there is a space for the all time great Peter Weir classics, there's just no more room.