Blu-ray Review: 'The Walking Dead - The Complete Third Season'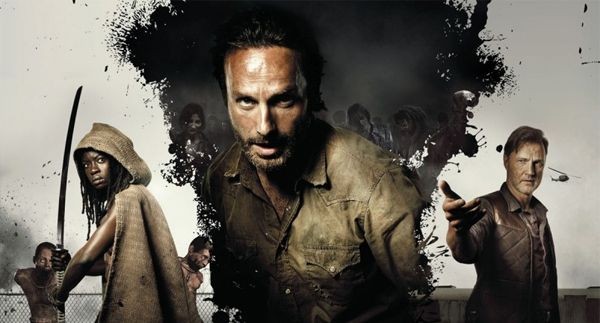 Is three times a charm for undead folks?  We're gonna find out as we check in with "The Walking Dead – The Complete Third Season" out now from Anchor Bay Home Entertainment.  We review all those alive and dead below.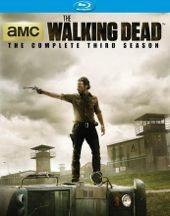 Title: "The Walking Dead – The Complete Third Season"
   Grade: 3
   Cast: Andrew Lincoln, David Morrissey, Danai Gurira
   Director: Various
   Rating: Unrated
   Runtime: 688 minutes
   Release Company: Anchor Bay Home Entertainment
   Website: www.anchorbayent.com
The Flick: Okay, I admit it.  I said I was gonna quit this show after Frank Darabont left, but I've continued to watch.  Not that it's all roses and daisies, but Greg Nicotero and his make-up work (and then directing prowess) has kept me interested.  There were much more fascinating items this season, especially in the realm of new characters.  Danai Gurira's very lethal Michonne and David Morrissey's charismatically creepy Governor do add a flavor and spice to the same old stuff. (Plus there's even a little Michael Rooker Merle to boot!)  There are still some bad choices (Laurie Holden's Andrea has to be the biggest dolt in TV history this season!) and horrible past dealings (the episode re-introducing long lost Morgan Jones from the first episode is unsatisfying and depressing as hell!), but things move along at a much more kinetic pace then the farm heavy vibe of Season two.  With ups and downs, Season Three holds the interest.  (But it's still doesn't have the subtle finesse that Darabont brought!)
Best Feature: The two 'Commentary Tracks' by Greg Nicotero on the episodes he directed are candid, cool and as revealing as the man himself.  (Greg knows his stuff!)
Best Hidden Gem: On the flip side avoid the tracks by Executive Producer Gale Anne Hurd who thinks fans haven't watched before listening to the commentary.  (Good producer – bad commentator!)  But do get the cool set with the ominous Governor fish tank trophy room box decor for extra eerie!
Worth the Moola: For fans who love zombies there's a great deal more to love in Season Three (though not quite as deep and subtle as Season One!), but it's still feels like a show in search of a leader with focus. (I say give Nicotero the reigns!)