Blu-ray Review: 'The Walking Dead - The Complete Second Season'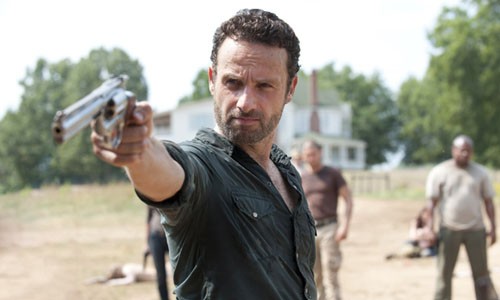 Ready for a second flesh ridden helping of the living dead?  Then check out "The Walking Dead – The Complete Second Season" out August 28 on Blu-ray from Anchor Bay Home Entertainment.  Aim for the head and read the review below!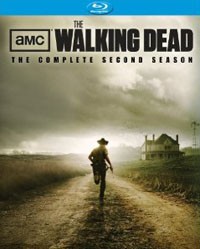 Title: "The Walking Dead – The Complete Second Season"
   Grade: 2
   Cast: Andrew Lincoln, Jon Bernthal, Sarah Wayne Callies
   Director: Various
   Rating: Not Rated
   Runtime: 600 minutes
   Release Company: Anchor Bay Home Entertainment
   Website: www.anchorbayent.com
The Show: I made a vow after seeing the first episode of the second season of "The Walking Dead" to take the Frank Darabont-less show off my viewing list.  But with Anchor Bay sending me the whole set I figured I'd give it a go.  Mistake.  There's a real and palpable lull in the post Darabont days of "The Walking Dead."  Most of the season takes place on a farm and it's death to those looking for varied locations. (And the payoff does not erase fistfuls of docile episodes!)  Not to mention that there's very little emotional connection to any zombies (that's a Darabont specialty – remember the bike girl?!), little memorable blood and gore effects (the well zombie seems like such a gimmick!) and frankly very little in terms of zombies at all.  There is a little saving grace in a spotting of Michael Rooker's Merle Dixon in an episode (even though it is just in brother Norman Reedus's mind!), but where the hell are Morgan and his son Duane that keep getting teased episode after episode?  (Stop that Glen Mazzara!)  There's a real change in tone this season (always the lawman Rick Grimes takes off his uniform...and jumps the shark!), a serious waste of female prowess (just kill Lori for crying out loud!) and lame story devices (see helpless Lori gets into a...car crash!) and it's not for the better. 
Best Feature: Unfortunately all the features are Darabont chat free (even the commentary on the first episode - Glen you chicken!), but anything Greg Nicotero make-up or directing related in these features a must!
Best Hidden Gem: In one of the seasons only best acted moments, newbie performers Aaron Munoz and "Terriers" Michael Raymond-James bring up the game of Lincoln's Rick Grimes with a little passive aggressive chat – great stuff that comes way too late! 
Worth the Moola: I don't know about waiting week after week, but seeing these episodes together back-to-back only highlighted the slow dip in forward movement emotionally and physically that riddled this second season.  Perhaps the McFarlane Toys Limited Edition Zombie Head casing of the Blu-ray would have made this one a better bitter pill to swallow – but this regular Blu-ray version leaves a waterless lump in the zombie throat that's permanent.