Blu-ray Review: 'The Town That Dreaded Sundown'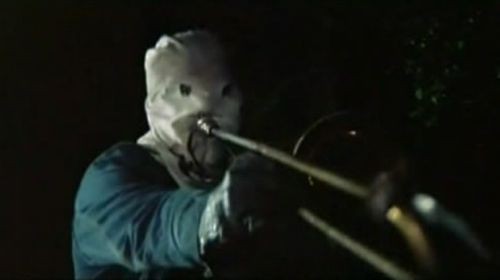 Ready for a little bag over head killer via 1946?  Then follow us as we check out the now on Blu-ray title "The Town That Dreaded Sundown" out from Shout! Factory Home Entertainment.  The bag head and its contents get reviewed below!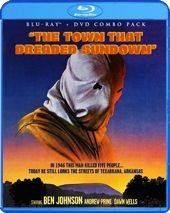 Title: "The Town That Dreaded Sundown"
   Grade: 3
   Cast: Ben Johnson, Andrew Prine, Dawn Wells
   Director: Charles B. Pierce
   Rating: R
   Runtime: 86 minutes
   Release Company: Shout! Factory Home Entertainment
   Website: www.shoutfactory.com
The Flick: There are two sides to the old 1977 flick "The Town That Dreaded Sundown" – one good, one bad.  On the good side the film is a rather early look at one of the first serial killers and there are some truly raw and chilling moments within.  Every time the bag wearing killer shows up it does make the blood run cold even today.  Bad side is there are some gamey production values and a cheesy narrator that almost ruins the somber tone set by the true story.  But in the end the actors save it, including a manly Andrew Prine pre-"V" and a trying to shed her "Gilligan's Island" image Dawn 'Mary Ann' Wells.  
Best Feature: Love the 'Interviews' with both Prine and Wells – especially the tales of Prine being somewhat of a lothario back in the day!
Best Hidden Gem: There's an extra inclusion of a second flick here also by Director Charles B. Pierce called "The Evictors" – slow in suspense, but it does have an early Michael Parks!
Worth the Moola: Creepy, but not altogether masterful, this one is a good early attempt at what slasher flicks eventually accomplished.