Blu-ray Review: 'The Terror Experiment'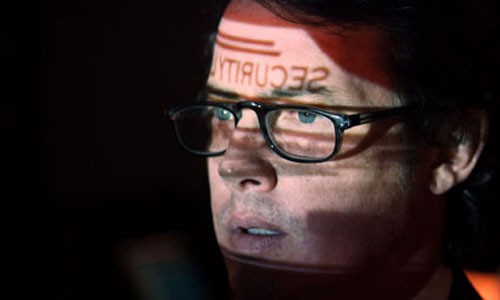 "Party of Five's" Jason London, "Soul Man's" C. Thomas Howell, "Revenge of the Nerds" alum Robert Carradine and Judd "Breakfast Club" Nelson – sounds like an 80's reunion to me!  Actually it's the new virus stricken flick "The Terror Experiment" out now on Blu-ray from Anchor Bay Entertainment.  The review cure to the outbreak is below!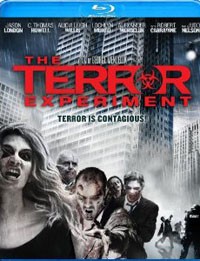 Title: "The Terror Experiment"
   Grade: 2 1/2
   Cast: Jason London, C. Thomas Howell, Judd Nelson
   Director: George Mendeluk
   Rating: Not Rated
   Runtime: 82 minutes
   Release Company: Anchor Bay Entertainment
   Website: www.anchorbayent.com
The Flick: Kind of a "28 Days Later" mixed with "Outbreak," this cheese fest about lethal gas that turns people deadly, is saved solely by the cast alone.  Meaning all the bad dialogue, terrible effects and over-the-top drama would sink this experiment if not for the notable names.  C Thomas Howell has never looked so grown up (is that really the guy from "Secret Admirer?!"), Judd Nelson so serious, Robert Carradine so bearded and Lochlyn Munroe so earnest.  Director George Mendeluk treats this should-be-fun fright fest way to seriously and the end result is a flick that doesn't know it's a B-movie.
Best Feature: There's only an Audio Commentary, which is a bit on the dry side, except when Director Mendeluk talks about past work with iconic names.  (The good old days!)
Best Hidden Gem: I'm going with the stoic and somber C. Thomas Howell – the kooky kid we all loved has turned into one super stone-faced adult.
Worth the Moola: Sunday B-fare when nothing else is on – and even then it's a maybe.