Blu-ray Review: 'The Spectacular Now'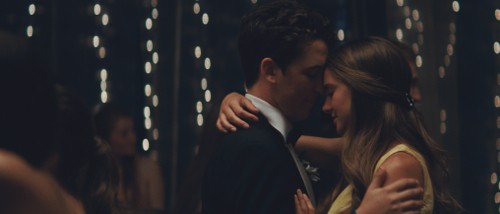 Ready to go back to High School?  The follow us as we check out the coming-of-age teen story "The Spectacular Now" out on Blu-ray Jan. 14 from Lionsgate Home Entertainment.  The ups and downs of teen life get reviewed below.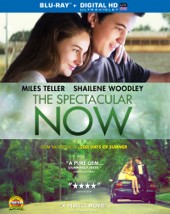 Title: "The Spectacular Now"
   Grade: 4
   Cast: Miles Teller, Shailene Woodley, Brie Larson
   Director: James Ponsoldt
   Rating: R
   Runtime: 95 minutes
   Release Company: Lionsgate Home Entertainment
   Website: wwww.lionsgateshop.com
The Flick: I've never quite seen teen life shown in such a raw and real way more then what is portrayed in "The Spectacular Now."  Working from an honest bumps and all approach, "Smashed" director James Ponsoldt refreshingly makes anyone and everyone a multi-faceted person in this well written teen drama.  His cast is especially terrific with "Footloose" remake goofball Miles Teller perfect as the films' inner demons-filled hero and both Jennifer Jason Leigh and Kyle Chandler shine bright as his flawed folks.  But at the end of the day it's the layered work of lead gal Shailene Woodley that stands out here.  Her frail and earnest Aimee is a character turn that shows skill way beyond her years – she's one to watch.
Best Feature: The '4-Part Making of Featurette' covers the gamut of getting the flick together – all with a surprising love by all involved towards the material.
Best Hidden Gem: "Mr. Show" alum Bob Odenkirk plays a low-key and memorable role as a humble shop owner.
Worth the Moola: Well executed and featuring a standout performance by Woodley, this one does have some spectacular – see it now.