Blu-ray Review: 'The Son Of No One'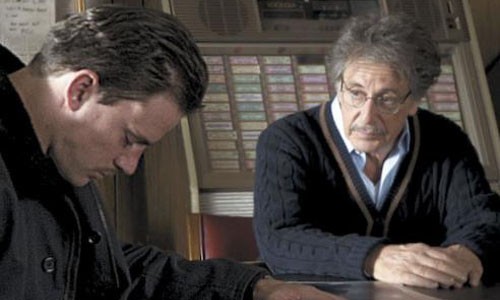 Channing Tatum, Al Pacino, Ray Liotta and Juliette Binoche all in the same flick?  We're there!  It's all dissected for your movie reviewing pleasure with the arrival of "The Son Of No One" on Blu-ray this week via Anchor Bay Entertainment.  Follow the film about the fuzz below!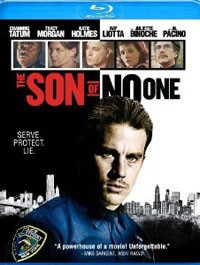 Title: "The Son Of No One"
   Grade: 2 1/2
   Cast: Channing Tatum, Ray Liotta, Al Pacino
   Director: Dito Montiel
   Rating: R
   Runtime: 94 minutes
   Release Company: Anchor Bay Entertainment
   Website: www.anchorbayent.com 
The Flick: "The Son Of No One" is a flick that's hard to enjoy.  Meaning the hardened subject matter of murder and covering it up is only eclipsed by a movie mood that keeps the audience in a continual state of being downtrodden.  This also applies to everyone in the cast as well; from Channing Tatum's sullen cop with a past to Pacino's mellow old school detective everyone within is walking around with the sting of the somber here.  The result being the great cast, which also includes the likes of Katie Holmes, Ray Liotta and the utterly wasted Juliette Binoche, all feel as though their work has been compromised due to a monotonous tone that Director Dito Montiel felt was more the priority here.  Hey, I'm all for creating some atmosphere, but in the world of the crime thriller power comes from performance.
Best Feature: The 'Extended Scenes' did have more crazy guy riffing (is he really acting?!), but avoid the 'Commentary Track' altogether – it actually hinders the good aspects of the film.
Best Hidden Gem: Tracy Morgan, normally hailed for his comedic skills, plays one riveting dramatic role here – give that man more work like this!
Worth the Moola: It has a decent enough story for an 'everything's rented out' selection, but don't expect any happy time afterwards.