Blu-ray Review: 'The Shadow - Collector's Edition'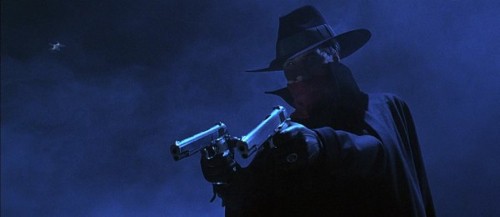 Ready to see once again what evil lurks in the hearts of men?  The follow us as we check out the new to Blu-ray superhero flick "The Shadow – Collector's Edition" out now from Shout! Factory Home Entertainment.  We reveal and review the man behind the shadow below!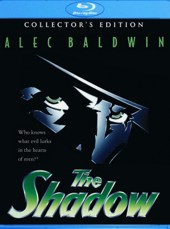 Title: "The Shadow – Collector's Edition"
   Grade: 4
   Cast: Alec Baldwin, Penelope Ann Miller, John Lone
   Director: Russell Mulcahy
   Rating: PG-13
   Runtime: 108 minutes
   Release Company: Shout Factory Home Entertainment
   Website: www.shoutfactory.com
The Flick: Again it could be my affinity for all things super hero, but I always thought "The Shadow" was a highly underrated flick.  It had a little bit of everything brilliant; a great story of the dark inside a man via up and coming David Koepp, stylistic direction via "Highlander" helmer Russell Mulcahy and a cool cast with everyone from a hot Alec Baldwin to a to an intense John Lone.  Plus the film always felt like a comic come to life with both lush locations and sets and FX that enhanced the characters.  It reminded me a lot of the "Darkman"-esk type of offbeat superhero and as such still holds up.
Best Feature: Shout! Factory has once again got the skinny on this flick with a gaggle of Interviews with everyone involved including Baldwin, Mulchay, Koepp and even Miller.  (Who still looks stunning!)
Best Hidden Gem: Listen close and you can hear the voice of Megatron himself Frank Welker as the Phurba.
Worth the Moola: All comic book fans and frankly just superhero admirers in general will dig the blackness of "The Shadow."