Blu-ray Review: 'The Piano' - Boycott Alert!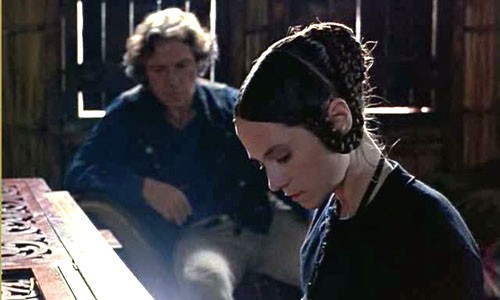 Love can be found in some of the strangest places.  (And people!)  So goes the journey of mute woman Holly Hunter in Jane Campion's classic "The Piano" out on Blu-ray this week from Lionsgate Home Entertainment.  So why say no go?  Check out the musical accompaniment below!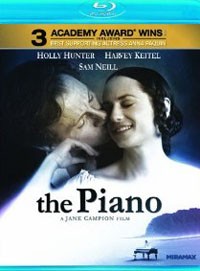 Title: "The Piano"
   Grade: 0
   Cast: Holly Hunter, Harvey Keitel, Anna Paquin
   Director: Jane Campion
   Rating: R
   Runtime: 120 minutes
   Release Company: Lionsgate
   Website: www.lionsgateblu-ray.com
The Flick: There is no question that not only is "The Piano" Jane Campion's masterpiece, but in a lush Blu-ray format it's pure visual gold.  Her crisp contrasts, picture like landscapes and even emotional intensity is knocked up a notch with digital quality.  Plus the entire cast – from Holly Hunter and Harvey Keitel to young Oscar winning Anna "True Blood" Paquin – is sensational and provide the meat of the movie meal.  Five-star flick – made better.
Best Feature: The glaring omission of NO features (and a theatrical trailer does NOT count!) is a real f-you to fans of the flick.  Not even a Campion commentary – SHAME on all of you!
Best Hidden Gem: There is the film itself...at least this one never claimed to be a 'Special or Collector Edtion'!
Worth the Moola: Look, I'm all for releasing flicks like The Piano on Blu-ray where they deserve to be preserved, but I curse both Lionsgate (you put out the five-star "Mimic Director's Cut" – what happened?!) and cast and Campion for giving loyal movie geeks nothing of note for their hard earned dollars – this sucks!  (And like Sid And Nancy, a recent release in the same boat, I say boycott this bastard!)