Blu-ray Review: 'The Others'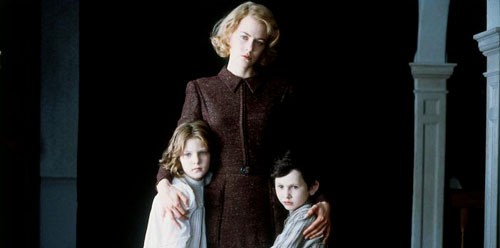 Ready to revisit the land of no light?  Well, grab your candles and follow the pale as the snow Nicole Kidman as she leads you to the Blu-ray release of the classic unsettling Alejandro Amenabar flick "The Others" out this week from Lionsgate.  Check out the high definition, but low light specs below!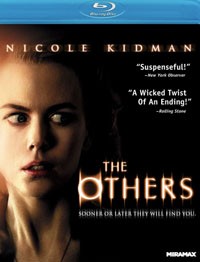 Title: "The Others"
   Grade: 5
   Cast: Nicole Kidman, Fionnula Flanagan, Christopher Eccelston
   Director: Alejandro Amenabar
   Rating: PG-13
   Runtime: 104 minutes
   Release Company: Lionsgate
   Website: www.lionsgatebluray.com  
The Flick: Crafted by filmmaker Alejandro Amenabar who made the haunting "Open Your Eyes," "The Others" initially got a bad rap as a Sixth Sense wannabe.  But it's purposeful scares and thick ambiance are no accident and now years later the film remains as potent as ever.  (And that's aside from having an ending to die for!)  Plus I must give credit where credit's due – Kidman makes this movie.  Playing an arduous and tortured character, Kidman makes every moment she's on screen a dark and brooding experience and it's quite a performance.  (Everyone else plays his or her respective parts to a tee, especially the creepy Fionnula Flanagan!)  The true test of time is when a film is watched once after its secrets have been revealed – even in the face of total disclosure, "The Others" commands multiple viewings.
Best Feature: The Featurette titled 'Xeroderma Pigmentosum: The Story of a Family Dealing with the Disease' where we see real life folks with the affliction that the kids had in the movie - captivating and heartbreaking.
Best Hidden Gem: Two standouts – the 'Visual Effects Piece' that shows the simple yet totally effect effects for the film, while 'An Intimate look at Director' is like being fly on the wall to witness the process of one of the greats.
Worth the Moola: Good Direction, good acting and good story all highlighted by the beauty of Blu-ray – is there any 'other' answer?