Blu-ray Review: 'The Nest'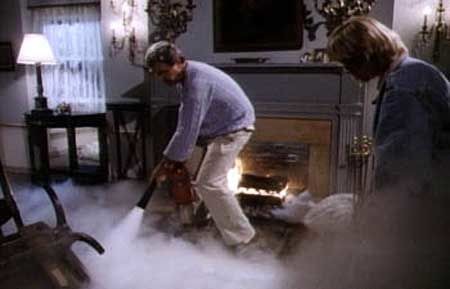 Ready to re-enter some bug ridden territory?  Then check out the new to Blu-ray release of "The Nest", out now from Shout! Factory's horror division Scream Factory.  The review of giant cockroach mayhem lies below!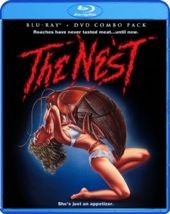 Title: "The Nest"
   Grade: 4
   Cast: Robert Lansing, Lisa Langois, Franc Luz
   Director: Terence H. Winkless
   Rating: R
   Runtime: 87 minutes
   Release Company: Shout! Factory
   Website: www.shoutfactory.com
The Flick: "The Nest" is pure 80's cheese with hair helmets, gamey effects and even some Robert "Control from The Equalizer" Lansing action – good stuff.  The guilty pleasure meter is on high here, but who can resist a little giant cockroach action.  (Think "Arachnophobia" on a bad hair day!)  Especially saucy is the wickedly hot Terri Treas as a mysterious and power hungry doctor – hot and sexy were rare qualities back in those days.  Okay, so lead man Franc Luz and gal Lisa Langlois have about as much chemistry as can fit into a thimble, but cool effects and a sense of cheese make this worth nestling in for.
Best Feature: Loved the only feature, a commentary by director Terence H. Winkless who takes this one way too seriously – and makes it a must listen.
Best Hidden Gem:  Again Dr. Hubbard as played by Terri Treas can take my temperature any day!
Worth the Moola: Rent it - if not for the box cover alone!