Blu-ray Review: 'The Legend Of Hercules 3D'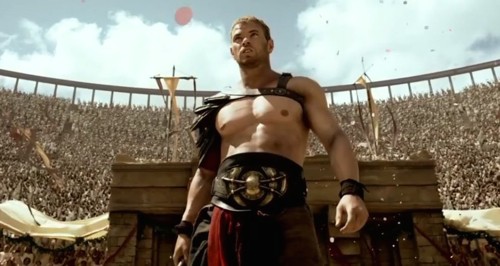 Ready to relive the legend Renny Harlin style?  Then follow us as we check out the new to Blu-ray rendition of "The Legend of Hercules 3D" out now from Summit Home Entertainment.  We review and raise a might cheer at the sight of Hercules below!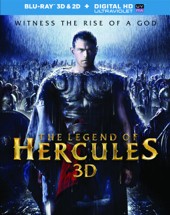 Title: "The Legend of Hercules 3D"
   Grade: 3
   Cast: Kellan Lutz, Gaia Weiss, Rade Serbedzija
   Director: Renny Harlin
   Rating: PG-13
   Runtime: 98 minutes
   Release Company: Summit Home Entertainment
   Website: www.lionsgateshop.com
The Flick: The good news on this edition of Hercules is that Renny Harlin is behind the camera and his flair for visual eye candy – especially now in a 3D format – is as strong as ever.  Plus his supporting cast from Scott Adkins as the ego-driven king to Gaia Weiss as the love struck Hebe are decent.  Bad news is that lead man Kellan Lutz has about as much charisma and magnetism as a piece of dry wood.  His emotionless turn as the mighty man is one of the worst yet – all muscles no method.  If you can get past that there are some legendary morsels within.
Best Feature: ANY 'Commentary' with Renny Harlin is always a good listen - especially when Lutz who is present as well isn't speaking.
Best Hidden Gem: Again, Scott Adkins as the vicious King Amphitryon makes this movie – give him the damn lead!
Worth the Moola: Can a movie be good if the lead man stinks – you be the judge!