Blu-ray Review: 'The Legend Of Billie Jean'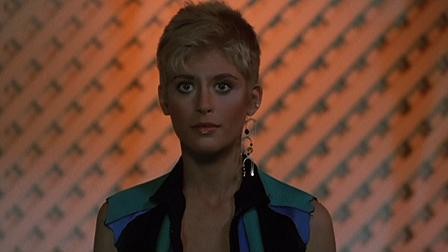 Ready to get some fair?  Then follow us as we check out the new to Blu-ray 80's classic "The Legend of Billie Jean – Fair is Fair Edition" out July 22 from Mill Creek Home Entertainment.  We review to see if this flick is truly 'invincible' (Pat Benatar style!) over time below!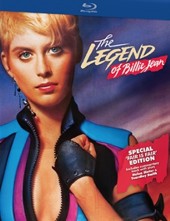 Title: "The Legend of Billie Jean - Fair is Fair Edition"
   Grade: 4
   Cast: Helen Slater, Keith Gordon, Christian Slater
   Director: Matthew Robbins
   Rating: PG-13
   Runtime: 95 minutes
   Release Company: Mill Creek Home Entertainment
   Website: www.millcreekent.com
The Flick: "The Legend of Billie Jean" does have a strong 80's fromage smell, but it's also what adds to the cult hit's charm.  Not to mention that this tale of a gal getting even sports one of the most impressive casts early in their careers – from a raw Christian Slater as Billie's younger brother to Keith Gordon as her quirky love interest.  But in the end there's two very distinctive things that give the film full powerful flair – the very savory Pat Benatar song Invincible and the real, rockin' and totally hip work by short top hair sporting Helen Slater as the defiant Billie Jean.  Fair may or may not be fair, but cool is still cool.
Best Feature: There's a tasty commentary with Slater and co-star Yeardley Smith that's a fun and interesting walk down memory lane for the duo.  (Showing their age the two keep commenting on how foul the language is – embrace that inner rebel Helen!)
Best Hidden Gem: Super young, "Quantum Leap" alum Dean Stockwell shows up as Keith Gordon's high brow father.
Worth the Moola: Fun, cool and sporting some early women empowerment stuff, this one holds up as a flick to watch.