Blu-ray Review: 'The Last Stand'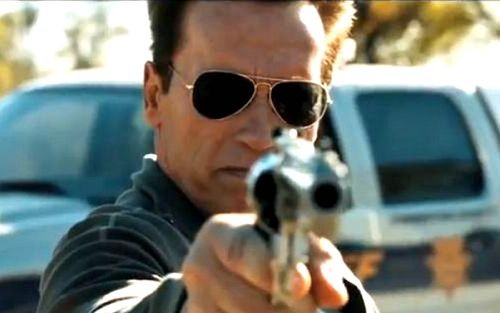 Ready for the return of the governator?  Then check out review of the new to Blu-ray action yarn "The Last Stand" out May 21 from Lionsgate Home Entertainment.  An older Arnold gets reviewed below!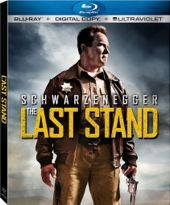 Title: "The Last Stand"
   Grade: 3
   Cast: Arnold Schwarzenegger, Johnny Knoxville, Jamie Alexander
   Director: Kim Jee-Woon
   Rating: R
   Runtime: 107 minutes
   Release Company: Lionsgate Home Entertainment
   Website: www.lionsgatebluray.com
The Flick: As an action premise goes "The Last Stand" is a classic western that we've seen before.  So what saves the flick from going into bargain bin territory?  Two things – namely the very saucy supporting cast including a tough Jamie Alexander, relishing baddie Peter Stormare and ever-goofy Johnny Knoxville doing his best Walking Tall role impression and some cool visual candy via South Korean import Kim Jee-Woon.  Problem here is the aging Arnold simply looks tired.  Almost a shadow of his former tough guy, Schwarzenegger seems more to be going through the action motions more then ever before and drags down every scene he's in.  I get that he's playing an old small town sheriff, but I doubt Arnold went method on this one – sometimes you gotta know when to say when. 
Best Feature: Two featurettes of note here – the gun history heavy featurette 'The Dinkum Firearm and Historic Weaponry Museum Tour' (love the Tommy Gun!) and the funny 'Actor-Cam Anarchy' where Knoxville and Alexander show they're just as likeable off-screen as on.
Best Hidden Gem: Loved the small but memorable turn by the legendary Harry Dean Stanton as a bitter farmer with an attitude.
Worth the Moola: Good surrounding cast, decent action and a tired Arnold – sounds like Sunday afternoon fluff fare.