Blu-ray Review: 'The Island'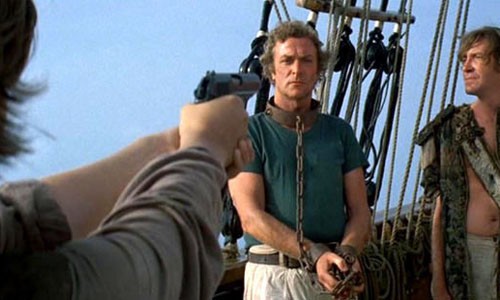 A regal and refined Michael Caine vs...pirates?  Yup, it's time to revisit the 1980 Peter Benchley "Jaws" follow up titled "The Island," new to Blu-ray Dec. 11 from Shout! Factory's horror division Scream Factory.  Yo-ho a reviewer's life for me...below!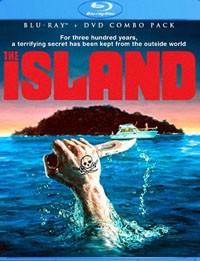 Title: "The Island"
   Grade: 2 1/2
   Cast: Michael Caine, David Warner, Angela Punch Mcgregor
   Director: Michael Ritchie
   Rating: R
   Runtime: 109 minutes
   Release Company: Shout! Factory
   Website: www.shoutfactory.com
The Flick: Looking from the outside in there are some very interesting elements in "The Island."  First off this is yet another sea themed story from "Jaws" writer Peter Benchley, there are some notable actors like Michael Caine and the evil David Warner and this one was an early effort from "Fletch" and "The Golden Child" helmer Michael Ritchie.  So the recipe for success seems clear, but there are some draggy moments within "The Island."  (Surprising since Ritchie always had a knack for combining good drama, action and comedy seamlessly!)  So for all the gritty pirate carnage, there are many scenes of a chatty Caine and company just going through the dramatic motions.  I actually did like the unusual relationship between held captive husband Caine and feral woman Angela Punch Mcgregor – a nice twist on Stockholm syndrome that should have been given more time.  But all in all this one is an adult version of "Lord of the Flies" with more blood.
Best Feature: Sadly there is not a one feature on this release – no Caine, no Warner, no Ritchie tribute, no nothing.
Best Hidden Gem: Even the music by famed artist Ennio Morricone screams potential!
Worth the Moola: A not so great flick that may be worth checking out just to say you saw it – I did and I'm done.