Blu-ray Review: 'The Iron Lady'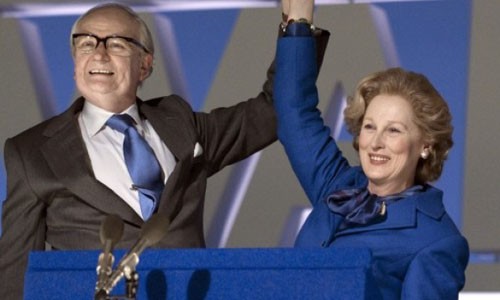 Meryl Streep channeling Margaret Thatcher – sounds like great acting bound!  We're checking out the currently out on Blu-ray release of "The Iron Lady" from The Weinstein Company and Anchor Bay Entertainment.  Follow the review pearls below!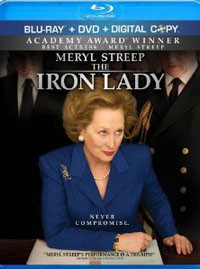 Title: "The Iron Lady"
   Grade: 3 1/2
   Cast: Meryl Streep, Jim Broadbent, Olivia Colman
   Director: Phyllida Lloyd
   Rating: PG-13
   Runtime: 105 minutes
   Release Company: Anchor Bay/The Weinstein Company
   Website: www.anchorbayent.com
The Flick: The casting and superb execution of Meryl Streep as the hard fisted Margaret Thatcher is a no-brainer in terms of memorable performance, but I was equally impressed by the supporting cast that seems all but buried in the marketing.  Work like the ever-solid Jim Broadbent as Thatcher's quirky husband, Anthony Head as her long serving deputy and even a fine turn by Alexandra Roach as a young Margaret help flesh out a flick that's more than just a one-woman show.  The scattered order of Thatcher's life told here is a tad trite and feels more like select scenes than a single cohesive flick, but what scenes they are indeed.
Best Feature: The comprehensive 'Making Of' encompasses stuff from all the other docs combine including chatter from everyone involved, the staging that took place to make the film and a look much deserved look at the supporting cast.
Best Hidden Gem: Jim Broadbent all but steals the show as the both alive and dead Denis Thatcher.
Worth the Moola: For those with a love of Meryl, but also like a flick that has other equally standout work, this lady has help from an iron clad cast.