Blu-ray Review: 'The Impossible'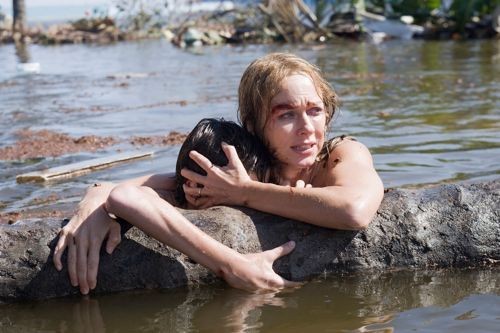 Surviving a family vacation is a feat, but add a tsunami and things get a tad more dangerous.  We're checking out the new to Blu-ray drama "The Impossible," out now from Summit Home Entertainment.  The feats of the family (and review of it all!) are below!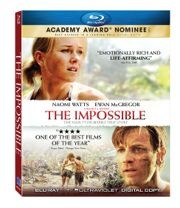 Title: "The Impossible"
   Grade: 3 1/2
   Cast: Naomi Watts, Ewan McGregor, Tom Holland
   Director: J.A. Bayona
   Rating: PG-13
   Runtime: 114 minutes
   Release Company: Summit Home Entertainment
   Website: www.summit-ent.com
The Flick: The story of "The Impossible" is a harrowing one for sure, but there's one thing that stands tall above all else in this moving drama.  So brutal, so real and so incredibly effective is the amazing Naomi Watts that she literally steals the whole film.  Fortunately the young Tom Holland playing her son has his performance elevated as a result, but unfortunately father Ewan McGregor comes off a little less believable and dull by comparison.  Sometimes great work like a lethal tidal wave can destroy anything in its path - Watts is the wonderful water that buries all.
Best Feature: The doc 'Realizing The Impossible' is a one-stop shop on the flick from the resort destroying model work to Naomi meeting her real-life character it's all here.
Best Hidden Gem: Again, Watts will break your heart – guaranteed.
Worth the Moola: In a performance that needs to be seen to be believed, Watts and her work go beyond the impossible.