Blu-ray Review: 'The Hunt'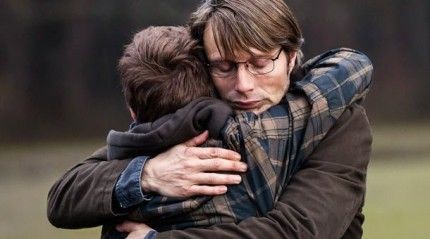 Can an innocent man be redeemed in the midst of a wrongful witch hunt?  Thus is the premise of the new to Blu-ray drama "The Hunt" out now from Magnolia Home Entertainment.  The paranoia gets reviewed below.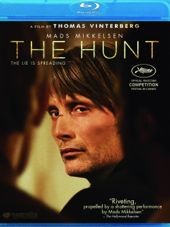 Title: "The Hunt"
   Grade: 4
   Cast: Mads Mikkelsen, Thomas Bo Larsen, Annika Wedderkopp
   Director: Thomas Vinterberg
   Rating: R
   Runtime: 115 minutes
   Release Company: Magnolia Home Entertainment
   Website: www.magpictures.com/thehunt
The Flick: Much like the true subject of the McMartin Trials, "The Hunt" delves into the dark story subject of child abuse allegations and what they can mean for all involved.  The result is less a story about a single man whom we know is being falsely accused, but more about his treatment by the good people around him and the toll it takes on everyone involved.  As the quiet and sullen scorned kindergarten teacher, Mads Mikkelsen plays a soulful part, creating a man desperately trying to maintain sanity in a seriously messed up situation.  His moving performance and the tense tone set by director Thomas Vinterberg stop this drama from simply becoming another afterschool special.    
Best Feature: The doc "Making of The Hunt" shows both Mikkelsen and Vinterberg thoughtfully talking about their motivations behind making the film – fascinating stuff.  (Avoid the "Alternate Ending" like the plague - the original is perfect!)
Best Hidden Gem: Cute and confused child Annika Wedderkopp is heartbreakingly harrowing as the girl who falsely accuses Mikkelsen.
Worth the Moola: A powerful and rich study of the lengths people push each other in crisis, "The Hunt" is a hard watch, but important as hell.