Blu-ray Review: 'The Howling - Collector's Edition'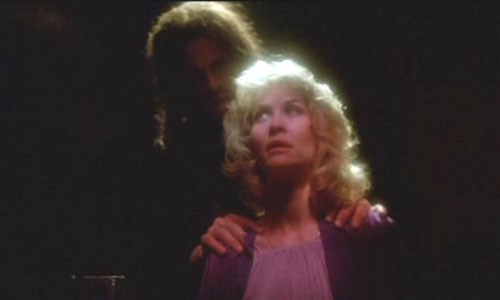 Ready to revisit a 'hairier' time?  Then follow us as we check out the new to Blu-ray "The Howling: Collector's Edition" available now from Shout! Factory's horror division Scream Factory.  The animal in us all gets reviewed below.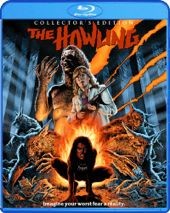 Title: "The Howling: Collector's Edition"
   Grade: 4
   Cast: Dee Wallace-Stone, Patrick Macnee, Dennis Dugan
   Director: Joe Dante
   Rating: R
   Runtime: 91 minutes
   Release Company: Shout! Factory Home Entertainment
   Website: www.shoutfactory.com
The Flick: Even though the very entertaining "The Howling" is certainly a product of its era (pure 80's cheese!), the film is also most assuredly a Joe Dante film.  The man behind the joy of "Piranha" and the quirk of "Gremlins" here tries his hand at the werewolf genre and there's gold within.  The amazing effects by then inspired make-up man Rob Bottin, engaging early work by Dee Wallace, Dennis Dugan (pre-directing Adam Sandler flicks!), the ever-shift Kevin McCarthy and especially early Robert Picardo, plus a tone that shifts from drama to comedy with a pinch of horror makes "The Howling" one unique film experience.
Best Feature: The featurette 'Unleashing the Beast' is a fascinating and thorough look at the making of the flick in many parts.  Everyone is talking here (love hearing from Picardo on this one!) and would have been five star stuff except the normally chatty Bottin is MIA here – what's up with that?!
Best Hidden Gem: Again, love the 'Horror's Hallowed Grounds' segment checking out the various locations from the flick now – fun, fun, fun.
Worth the Moola: Not just cool, but collectable, this edition will make you howl with glee. (Especailly that cover!)