Blu-ray Review: 'The Host'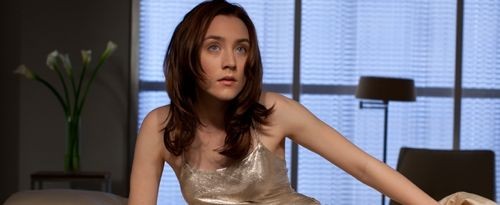 Stephanie Meyer and loves triangles – need we say more?  We're checking out the Twilight gal's latest creation "The Host" out now on Blu-ray from Universal Home Entertainment.  The love and all it's facets get reviewed below!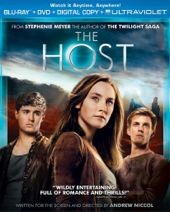 Title: "The Host"
   Grade: 3 1/2
   Cast: Saoirse Ronan, Diane Kruger, William Hurt
   Director: Andrew Niccol
   Rating: PG-13
   Runtime: 126 minutes
   Release Company: Universal Home Entertainment
   Website: www.UniversalHiDef.com
The Flick: "The Host" is certainly more relationship fluff from "Twilight" author Stephanie Meyer, but what separates this from the vamp camp is one thing – Saoirse Ronan.  Playing a challenging dual role as both an alien who has take over the body of a human girl and the girl who is still alive inside her head, Ronan elevates this material way beyond the light fluff fare we're used to.  Ronan is the anti-Kristen Stewart – she's compelling, layered and captivating to watch.  The rest of the cast has a few notables (love the always solid William Hurt!) and nudniks (the two lead guys fighting over Ronan are from the Pattinson/Lautner school of hot guy dud!) but this one lives or dies by the work of Ronan – she knows accomplished acting CPR folks!
Best Feature: The doc 'Bringing The Host To Life' has a lot of Meyer talking about the film (casting, story, locations) and virtually nothing from actual film director Andrew Niccol.  Telling indeed.
Best Hidden Gem: It's funny how the rockin' Hanna star can even take a teenage girl love story and make it great – Ronan's the real deal.
Worth the Moola: Again worth watching just for the work of it's lead gal – fluff fiction just got a leg up.