Blu-ray Review: 'The Help'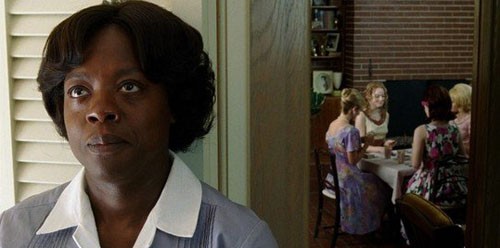 Curious to see not only the movie based on the best selling book, but also what all the buzz is about?  Look no further as well delve deep and examine the new drama that is "The Help," hitting Blu-ray this week from Touchstone Home Video.  All the info below.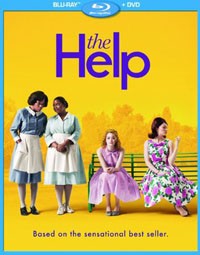 Title: "The Help"
   Grade: 4
   Cast: Emma Stone, Viola Davis, Bryce Dallas Howard
   Director: Tate Taylor
   Rating: PG-13
   Runtime: 146 minutes
   Release Company: Touchstone Home Entertainment
   Website: www.thehelpmovie.com
The Flick: "The Help," with its subject steeped in racism and the civil rights movement in the early 1960's, is one heart-heavy outing.  Based on the book of the same name, "The Help" really does earn its dramatic wings not from its central character played decently by Emma Stone, but from the actual maids or 'Help' themselves.  Adding realism and authenticity to their respective roles, both Viola Davis and Octavia Spencer own the film as two world-weary and hard-working hired maids just looking for a fare shake.  Though some say good guys are only as good as their baddie counterparts and as the resident racist and all around evil gal Hilly Holbrook, Bryce Dallas Howard plays is the kind of woman everyone loves to hate – and then some.  There are a few scenes that feel a tad forced and formulaic that go for the heart strings a little too forcefully, but mixed with the previously mentioned fine acting work does still make "The Help" a must-see. 
Best Feature: 'In Their Own Words: A Tribute to the Maids Of Mississippi' is not only fascinating for hearing actual stories from women who were in similar situations as the maids depicted in the film, but Director Tate Taylor reveals he had his own maid because of a single mother – and interviews them both here for all to hear!  (Utterly captivating!)
Best Hidden Gem: Jessica Chastain, who I felt was out of place in "Take Shelter," fits in nicely here and turns in one scene-stealing performance as a local shunned blonde gal Celia Foote.
Worth the Moola: Davis, Spencer and Howard should all get Oscar nods – check out why for yourself.