Blu-ray Review: 'The Haunting in Connecticut 2'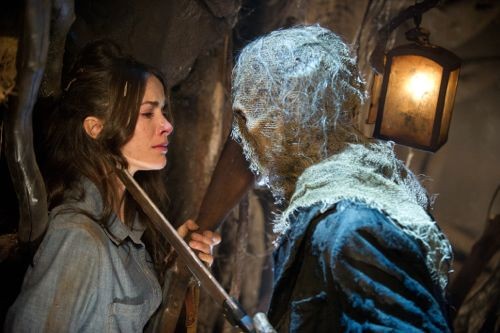 Ready for more tales of haunting horror?  The check out our review of the new to Blu-ray "The Haunting in Connecticut 2: Ghosts of Georgia" out now from Lionsgate Home Entertainment.  Ghosts and reviews get revealed below!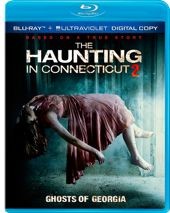 Title: "The Haunting in Connecticut 2: Ghosts of Georgia"
   Grade: 2
   Cast: Abigail Spencer, Chad Michael Murray, Katee Sackhoff
   Director: Tom Elkins
   Rating: R
   Runtime: 101 minutes
   Release Company: Lionsgate Home Entertainment
   Website: www.lionsgatebluray.com
The Flick: What this has in common with the previous Haunting flick is a total mystery, but the story here is far from scary stuff.  Following a family where the women of the group are conduits to the undead seems more stoic than scary.  There are a few mildly good blood special effects (hanging by a thread anyone?!) and Katee Sackhoff manages to add a little character life into the dreary performances within, but not even good gore can save this one.
Best Feature: On the flip side the doc on the real-life family titled 'Seeing Ghosts' is a five-star creepy and utterly fascinating look at the folks the flick is based on.  If only the movie had the same creep factor as this doc!
Best Hidden Gem: Again, love seeing the spunk of Sackhoff here – she deserves better!
Worth the Moola: Check out the cool doc – skip the flick.