Blu-ray Review: 'The Funhouse - Collector's Edition'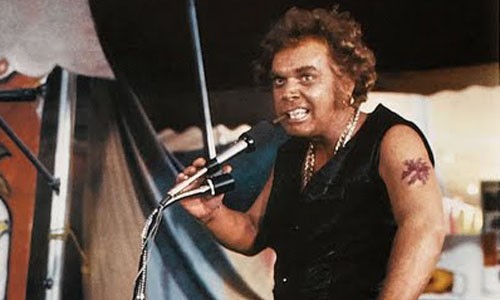 A carnival and all its wares are just for fun, right?  Let's find out as we check out the new to Blu-ray "The Funhouse - Collector's Edition," out Oct. 16 from Shout! Factory's new genre division Scream Factory.  Review your tickets for the fun below!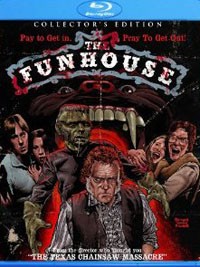 Title: "The Funhouse - Collector's Edition"
   Grade: 4
   Cast: Elizabeth Berridge, Cooper Huckabee, Kevin Conway
   Director: Tobe Hooper
   Rating: R
   Runtime: 96 minutes
   Release Company: Shout! Factory Home Entertainment
   Website: www.shoutfactory.com
The Flick: While Tobe Hooper and "The Funhouse" owe a debt to Halloween, it's a gloriously great time nonetheless.  Filled with classic 80's nudity (in the first few minutes no less!), demented horny monsters (and they do love their masks, don't they!) and the tasty Kevin Conway in no less then three fun filled roles, Hooper truly makes this house of horrors a party.  (Plus any flick that uses the makeup designs of Rick Baker is a must see folks!)  Cheesy acting, some gamey sets and a ton of deviant behavior - love it, love it, love it.
Best Feature: LOVED the 'Commentary' by Tobe Hooper and Moderator Tim Sullivan, as Sullivan is a guy who asks all the right questions and gets the most out of Hooper here.  (Get that guy for every commentary, please!!!)  But I also adored the featurette 'The Barker Speaks' where we get to hear insight via character actor Kevin Conway – Shout! Factory has this one covered!
Best Hidden Gem: Again, a tasty and very artistic Blu-ray cover...with Kevin Conway dead center!
Worth the Moola: Fun, ripe and filled with all the goodies it should, this Blu-ray release lives up to the name - and then some!