Blu-ray Review: 'The Frozen Ground'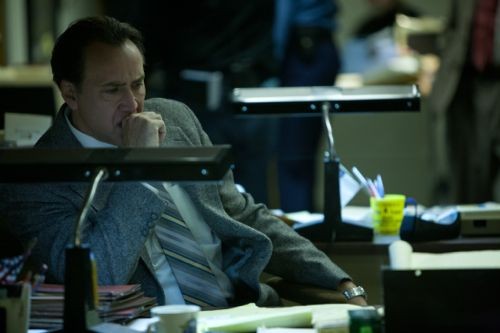 Ready to hang out with Nic Cage to catch a killer?  Then follow us as we check out the new to Blu-ray thriller "The Frozen Ground" out now from Lionsgate Home Entertainment.  We review the evidence and the flick below!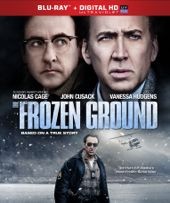 Title: "The Frozen Ground"
   Grade: 3 1/2
   Cast: Nicolas Cage, John Cusack, Vanessa Hudgens
   Director: Scott Walker
   Rating: R
   Runtime: 105 minutes
   Release Company: Lionsgate Home Entertainment
   Website: www.lionsgatebluray.com
The Flick: "The Frozen Ground" has the sting of familiarity in the serial killer catching genre, but is actually saved by two very distinctive elements.  The first is the fact that the film is based on real-life events and as told by writer/director Scott Walker it certainly feels authentic.  Meaning even though we've already been though a lot of these "detective hunting a killer" moments before, here the actual case gives the flick a boost of adrenaline.  Second is the nice layered work by John Cusack as the serial killer in question – this is the performance that he should have given in that horrible waste of time and space Lee Daniels' "The Paperboy."  Everyone else is decent enough and go through the right motions, but its Cusack's stellar work and compelling story that elevate here.
Best Feature: The 'Commentary' is a little dry on interesting, so I would go with the 'Behind the Scenes' as not only does everyone talk up the story but we get to hear from a real-life guy involved to boot.
Best Hidden Gem: Even though she's kind of wasted, I still loved seeing "Pitch Black's" Radha Mitchell as Cage's wife.  (Somebody get that gal a lead role stat!)
Worth the Moola: Intriguing and with things that make it better then average, "The Frozen Ground" is a highly rentable flick.