Blu-ray Review: 'The Fog - Collector's Edition'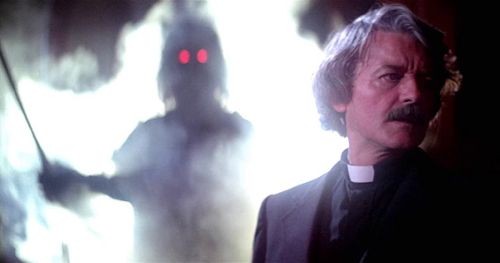 Can John Carpenter's "The Fog" get better in a Collector's Edition?  We're gonna find out as we check out the new to Blu-ray "The Fog - Collector's Edition" out now from Shout! Factory's horror division Scream Factory.  We review what's inside the mist below!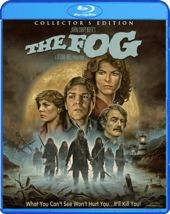 Title: "The Fog - Collector's Edition"
   Grade: 5
   Cast: Adrienne Barbeau, Jamie Lee Curtis, Tom Atkins
   Director: John Carpenter
   Rating: R
   Runtime: 90 minutes
   Release Company: Shout! Factory Home Entertainment
   Website: www.shoutfactory.com
The Flick: As a flick "The Fog" may not be Carpenter's best, but it just has way too damn much great stuff not to be given its due.  From the mesmerizing work by Adrienne Barbeau as a deep voiced radio host Stevie Wayne to the creepy turn by Janet Leigh there is a little something for everyone in this flick.  (Even some Tom Atkins beds the dame action!)  But there's just not that much mayhem that can be done within an evil "fog" and as a result the performances (and knockin' score!) carry the bulk of the weight.  So while not the scariest of horror outings, Carpenter and company do decent.  
Best Feature: The features on this Collector's Edition are pure five-star stuff and there's not a single bad one.  Love the cool commentaries (love hearing Atkins and Barbeau rib each other!), multitude of featurettes (Horror's Hallowed Grounds rules – as does Robert Rustler!) and most impressive the cherry on top of Jamie Lee Curtis's candid interview.  It's stunning, revealing, damning, real and raw – it doesn't get any better then this fright fans.
Best Hidden Gem: Using Grounds host Sean Clark to helm the commentary is like icing on cake here – so much the sweeter!
Worth the Moola: "The Fog" has never looked, sounded or had extras better then this release – Scream Factory just their five-star Mona Lisa license!  (Love the cover too!)